---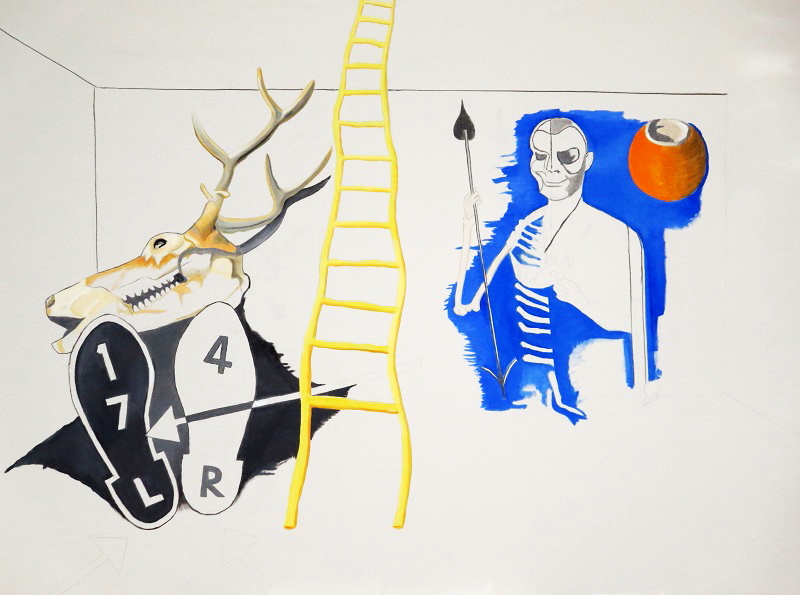 September 1 - October 31, 2017
---
ONLINE EXHIBITION
(Part One released on September 1,
Part Two released on October 1)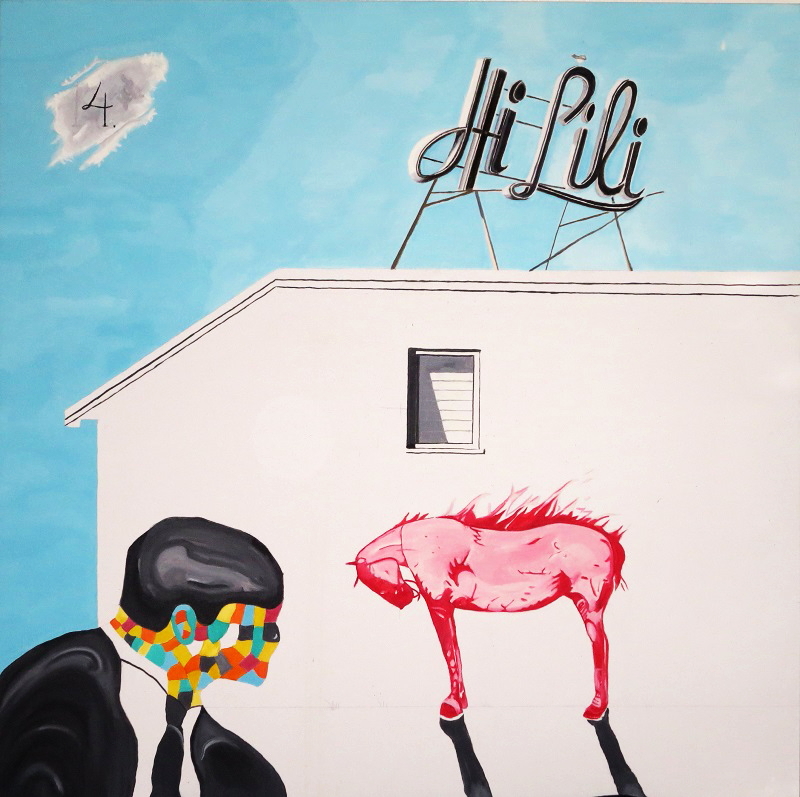 HI LILI
2011, Oil on Canvas
48" x 48"
$2,100.00 (includes shipping and tax)
SONIC BOB
2013, Oil on Canvas
48" x 48"
$2,100.00 (includes shipping and tax)
PERFECT HOLIDAY DESPAIR
2012, Oil on Canvas
48" x 48"
$2,100.00 (includes shipping and tax)
SURVEILLANCE
2016, Oil on Canvas
36" x 48"
$2,100.00 (includes shipping and tax)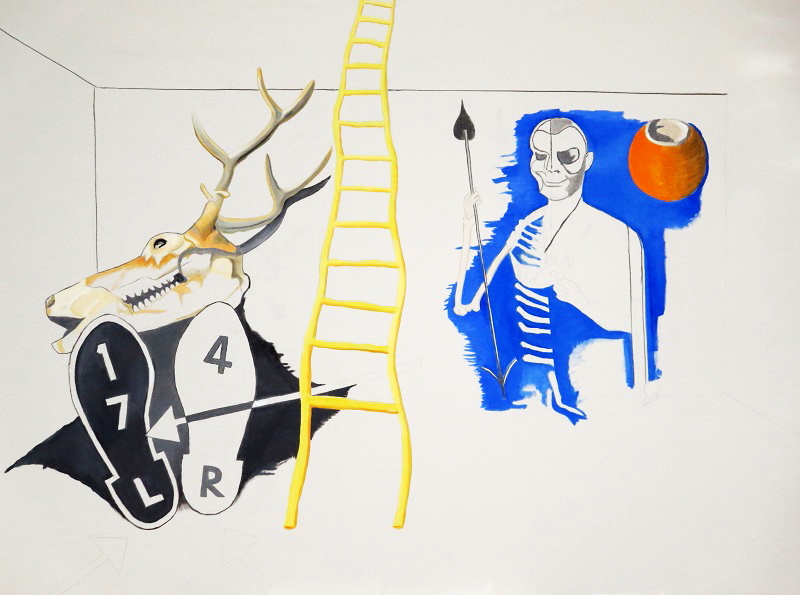 SELF PORTRAIT WITH YELLOW LADDER
2016, Oil on Canvas
36" x 48"
$2,100.00 (includes shipping and tax)
SUICIDE PICNIC
2016, Oil on Canvas
36" x 48"
$2,100.00 (includes shipping and tax)
A DAY AT THE BEACH
2014, Oil on Canvas
48" x 48"
$2,100.00 (includes shipping and tax)
Order one of David White's books now!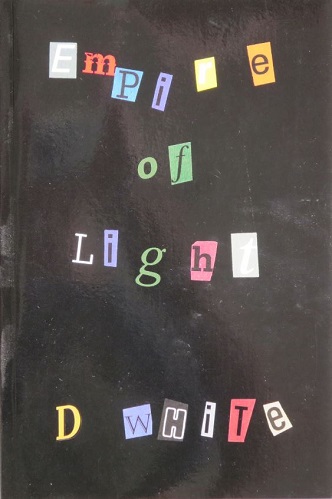 As in Rimbaud's "The Drunken Boat", "Empire of Light" will take you down a stream of consciousness stream in a rudderless boat to experience visions of ruin and beauty. This book explores a peculiarly American landscape of magnificence and decay, reveling in nightmarish and dreamlike events. The world of "Empire of Light" will fascinate you.
$25.00 including shipping and taxes
I didn't know but the year I was writing "Holy Smoke", I was writing about the last few months of a friend's life. Still editing at the time of her death, I added her last thoughts and experiences. I dedicate this book to her and what sixteen years of knowing her has meant to me (love, confusion).
Holy Smoke is an expressionistic, absurdist and darkly surreal journey through the holy and the profane (smoke). As she was, she could not possibly have survived. Being doomed, I was likely to fall in love with her...
As I move raggedly through life (which ends abruptly I am told), the gods must be laughing (if there are any). If there are no gods, they are inventing themselves (and let's hope when they grow up they learn to behave reasonably!).
$25.00 including shipping and taxes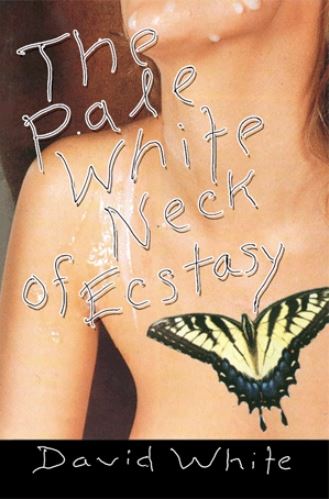 The Pale White Neck of Ecstasy This book is a journey through a landscape with various women, mixing the surreal world with fascinating and infuriating details of these creatures and the irrationality of love and lust. The Monkey's Funeral The world is filled with the bizarre and the magical, the mundane and the ordinary. This book wanders poetically through a mixture of common and irrationally beautiful thoughts, experiences and observations. In the first story, I imagine men having a funeral for a monkey... A Marine Band Marches through Her Hollywood Neck Written in response to my feelings for the woman who lived next door, a fanciful exploration of a fictional life together, she moved before I could show the manuscript to her.
$25.00 including shipping and taxes
In "Lake of Fire" our main character travels through the world, escaping mental institutions and jobs to keep one step ahead of his father (whose name is Dr. Crabb) who is pursuing him to take over the family business.What is the family business? Nothing short of (eventual) world domination. Our main character finds that the farther he runs from his father, the more he becomes him, discovering that he has been inside of him all along. In a final climactic scene, father and son, reunited descend into the firey depths of the Lake of Fire.
In the second part of our book, "A Fire in the Heart" we experience episodes of miracle and of nightmare as the world is examined on an autopsy table of the author's dreams and fears.
In the third book, "Jupiter's Hills" I weep for the beauty of the world. Ostensibly a story about Jupiter's Hills, history is examined. The hills are from Jupiter, belong to the God Jupiter or are just red hills here on Earth that suggest a strata of reality and detail that is other-worldly.
$25.00 including shipping and taxes
The Hallucinogenic Rooster is a moment captured in time, a dreamlike and nightmarish expansion of one brief moment. In a place called Fairy Tale Town, some years ago, I walked with a girl I was in love with among grimy fantasies; a concrete Pirate ship, a castle and drinking fountains in the form of hippos and tin soldiers. Strange music came over loudspeakers. Three of us (we were baby-sitting her sister's infant) as a sort of makeshift family walked in this strange place. I watched a rooster walk in and out of shadows and light. I hallucinated that I was seeing its molecules and atoms coming apart and reassembling in bright colors. I chose this event to represent the moment when we could have spoken to each other with our hearts but instead kept our silence. . . This book is a sort of poetic expansion of that brief, lonely and beautiful moment.
$25.00 including shipping and taxes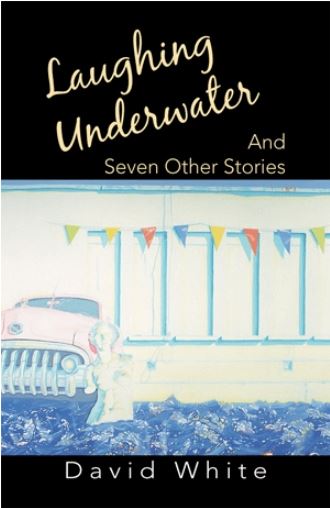 Shadow Motel gives an account of the last few days in the life of an unwanted girl. Laughing Underwater is a diary written by Jennifer who discovers wonder and death all too soon. Kisses recounts a woman's thoughts as she approaches forty and meditates on past loves and the loss of her mother. Oppenheimer's Atomic Bride occurs in the months before the creation of the atomic bomb. Oppenheimer is visited by a destructive and creative 'spirit' as a femme fatale out of a detective novel. An American Pope, The Perfumed Monster, Johnny Visits the Ranch and My Life Among the Cannibals round out the number of stories to eight . . .
$25.00 including shipping and taxes
Words have their own lives independent from their function as describers of 'real' worlds. They hold time and place but also can help us imagine new worlds. They preserve our experience against the dismantling force of death ... This is why I'm fascinated with words. As well as a writer, I am a painter and a poet. I teach college art and film classes and work at a variety of tasks looking for satisfaction.
$25.00 including shipping and taxes
PRESS RELEASE
DAVID WHITE
FINISHED BEFORE UNFINISHED
September 1- October 31, 2017
FINISHED BEFORE UNFINISHED is the first solo show of David White's paintings on Another Year in LA online.
About his work, White says, "From drawings, I have discovered that if parts of the drawing are not finished, the imagination of the viewer is excited. Overly finished drawings are less interesting. Drawings that include an element of mystery, even if apparently 'unfinished' (which is to say undone sections) better involve the viewer.
Why paint the entire sky blue when a small section of it painted blue will hint of the rest of the sky? Why paint the ground when a small section of earth color more than represents 'earth'? A completed sky and completed ground actually detract from the essential image! Essentials are represented and the undone areas are filled in by the mind's imagination. Viewers become involved as part of the painting viewing process. I find that when I walk by a painting in progress, it repeatedly grabs my attention and I like that reaction feeling.
As for the images... These are psychologically heightened moments as if from dreams or from imaginary films. Characters and objects interplay, define, supplement and conflict with one another to create tension, mystery and hopefully some sort of increased awareness on the part of the viewer... about their lives and the world of the society they live in. They are surreal stories whose conflicts are not resolved (they have many different endings).
I've very often used a sort of 'collage' approach to the selection process for the images that will go into a painting. I usually find one interesting image and soon others follow that 'play off of' the first image and so on... as if the first image is a net that gathers the next and the next image.