---
Joe Amrhein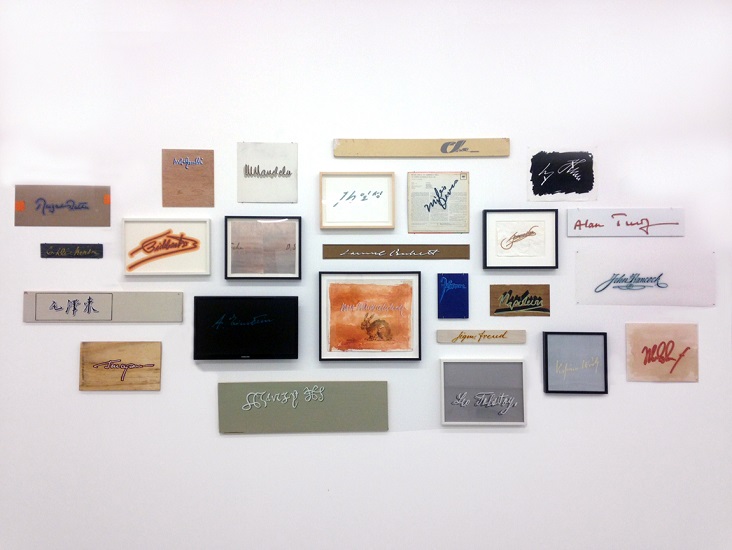 July 1 - August 31, 2016
---
click on a link below
FORGED IDENTITIES Online Exhibition
Forged Signatures being painted live videos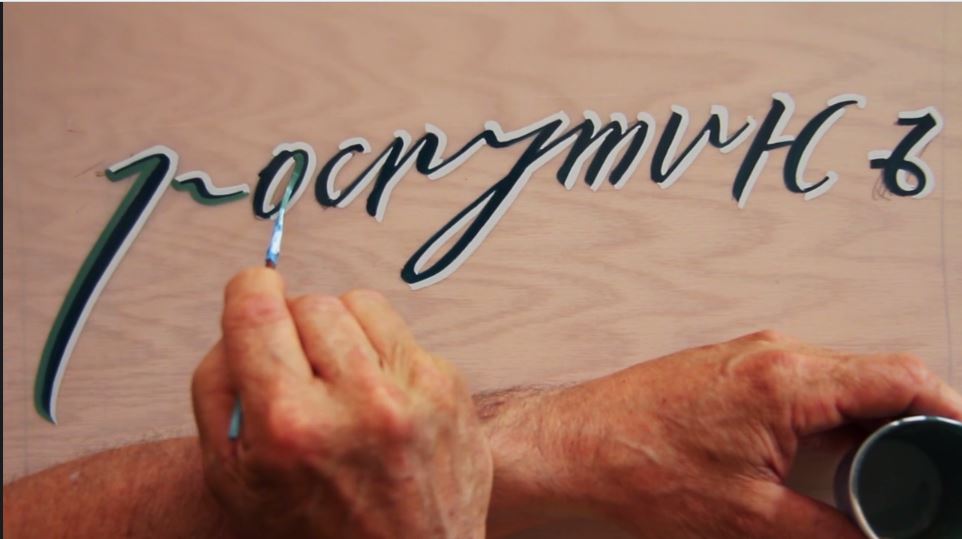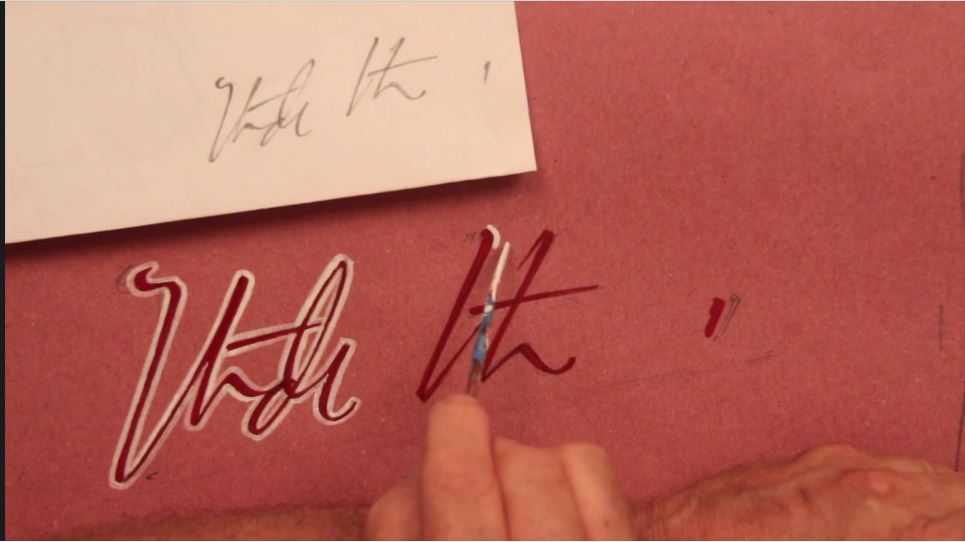 "Alan Turing", 2015
Enamel on PVC panel, 5.5 x 22.75 inches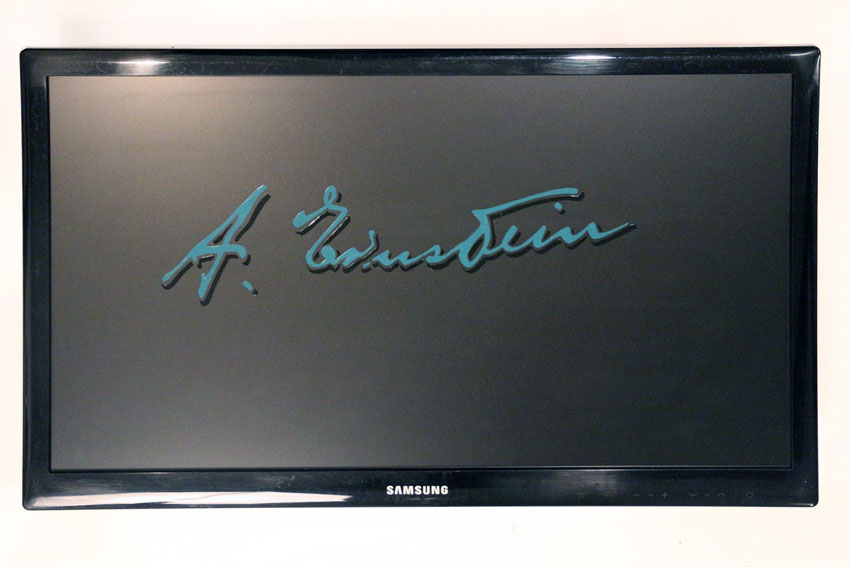 "Albert Einstein", 2015
Enamel on video monitor, 12.5 x 20 inches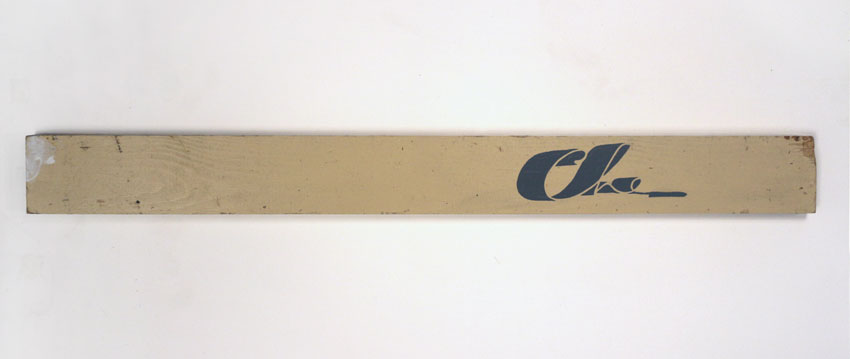 "Che", 2015
Enamel on wood, 3.5 x 35.25 inches
"David Scher", 2015
Watercolor on paper, 12.5 x 15 inches
"Fidel Castro", 2015
Enamel on paper, 11 x 16.5 inches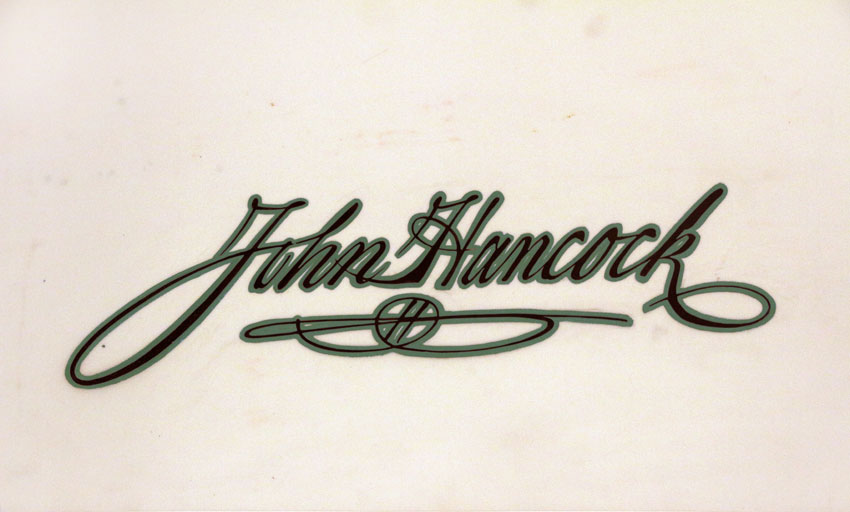 "John Hancock", 2015
Enamel on mylar, 11 x 27.25 inches
"Henry VIII", 2015
Enamel on plywood, 9.75 x 33.5 inches
"Adolf Hitler", 2015
Acrylic on paper, 11 x 14 inches
"Jehanne (Joan of Arc)", 2015
Enamel on found book cover, 9 x 6 inches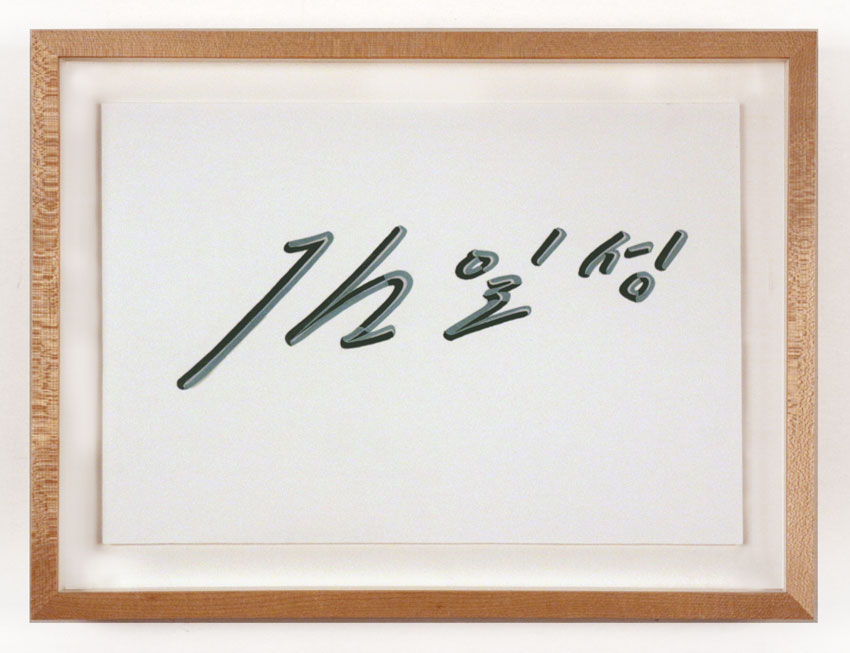 "Kim Jong Il", 2015
Enamel on matte board (paper), 11.25 x 15 inches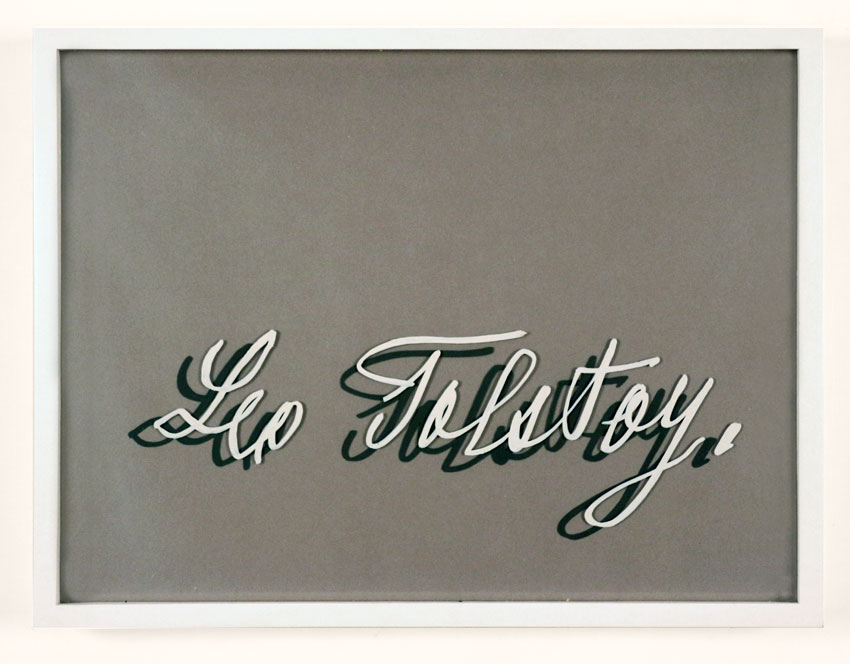 "Leo Tolstoy", 2015
Enamel on plexi-glass, paper, 12.75 x 16.5 inches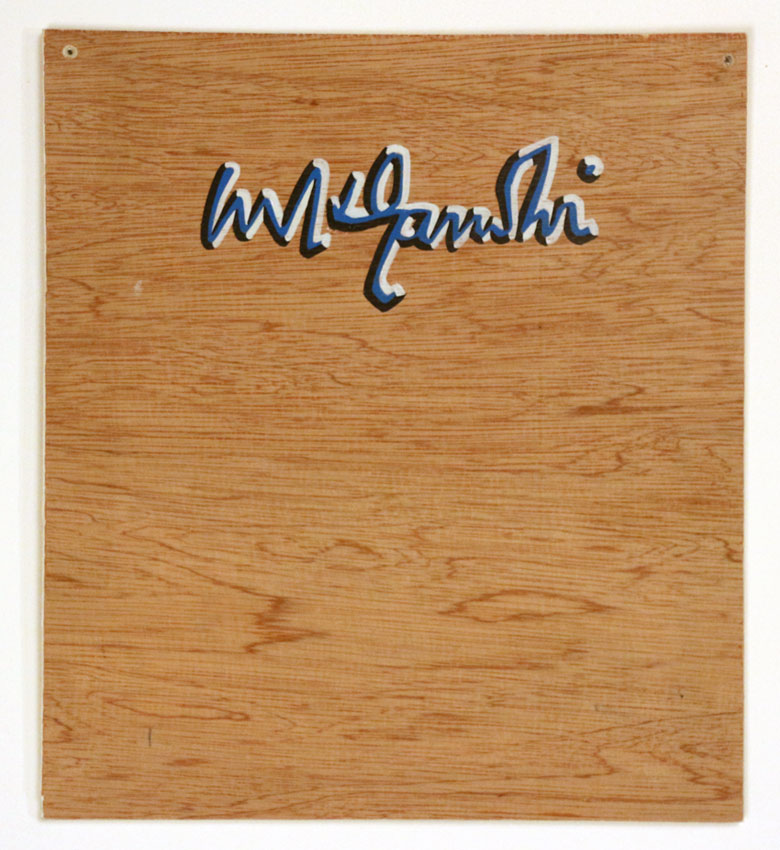 "Mahatma Gandhi", 2015
Enamel on plywood, 11.25 x 10 inches
"Malcolm X", 2015
Enamel on archival foam core, paper, 11.5 x 13.75 inches
"Nelson Mandela", 2015
Enamel and plaster on plywood (luan), 12 x 12 inches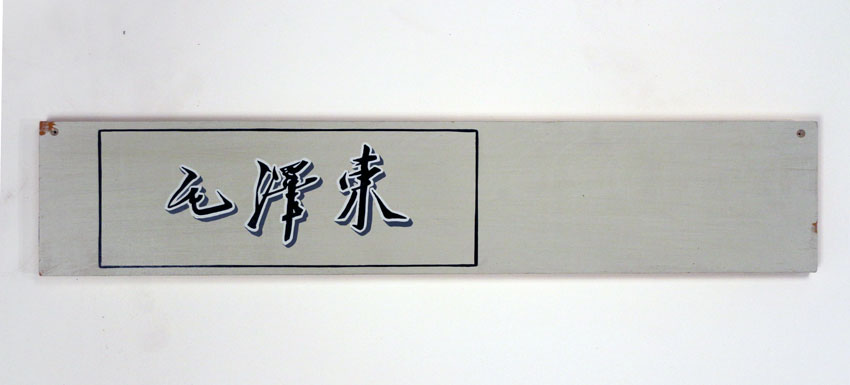 "Mao Tse Tung", 2015
Enamel on plywood, 9.5 x 15.25 inches
"Margaret Thatcher" 2015
Enamel, tape on paper (cardboard), 8 x 18 inches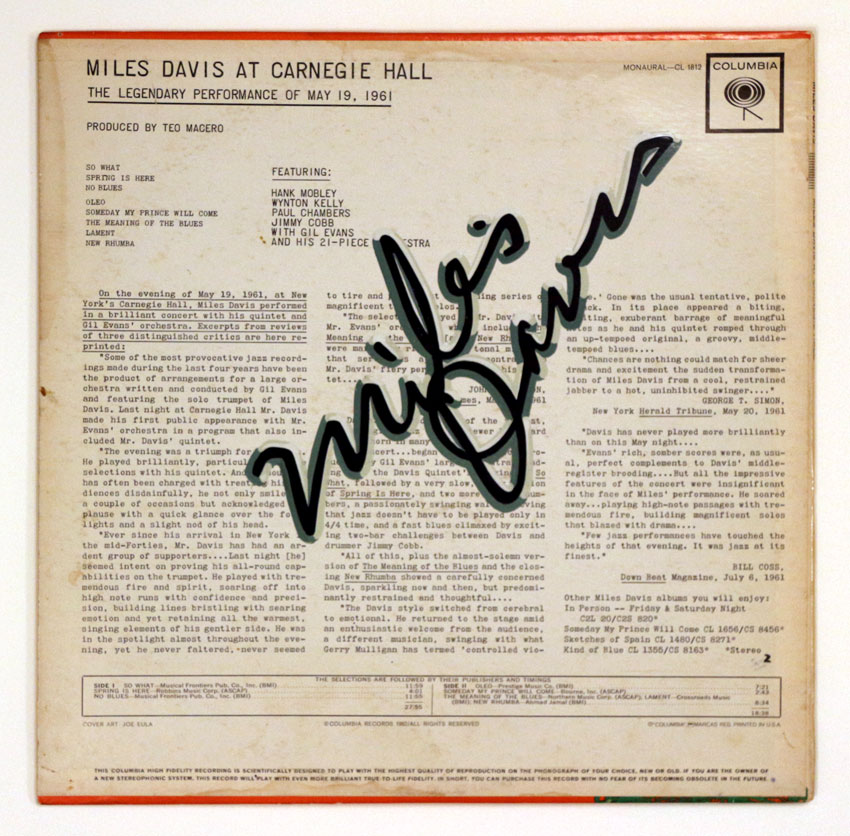 "Miles Davis", 2015
Enamel on paper (found record album cover), 12.25 x 12.25 inches
"Napoleon", 2015
Enamel on plywood (luan), 6.25 x 12 inches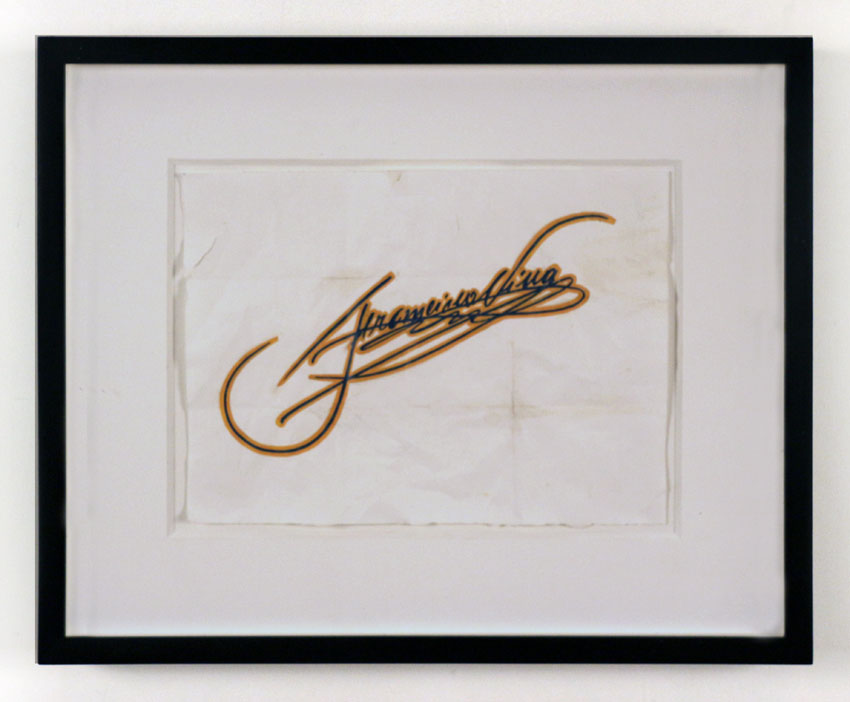 "Pancho Villa", 2015
Enamel on paper, 11.75 x 14.5 inches
"Samuel Beckett", 2015
Enamel on plastic (Sintra PVC), 3 x 29.5 inches
"Virginia Wolf," 2015
Enamel on archival foam core (paper), 11.25 x 15 inches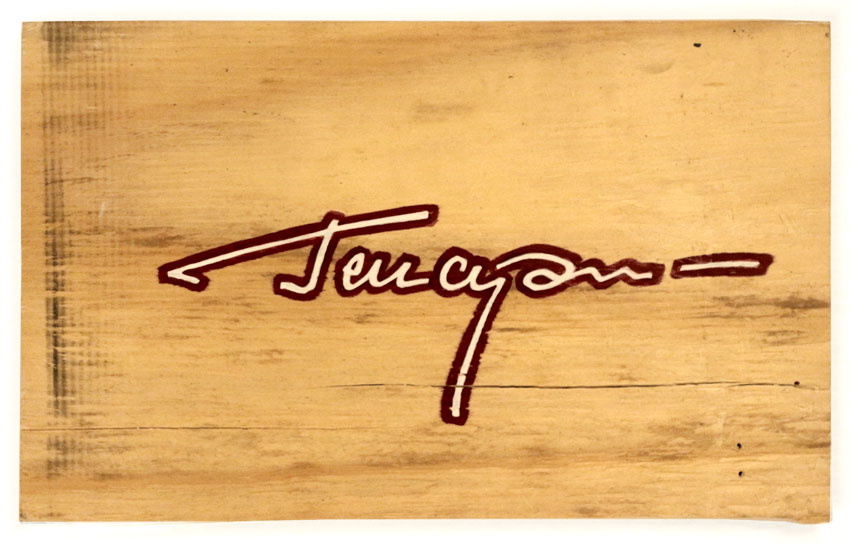 "Yuri Gagarin", 2015
Enamel on plywood, 9.5 x 15.25 inches
FORGED IDENTITIES
Joe Amrhein
July 1 – August 31, 2016
Another Year in LA is pleased to present FORGED INDENTITIES, an exhibition of paintings by Brooklyn-based artist, Joe Amrhein. This is Amrheins's third solo exhibition at Another Year in LA.
The late American soprano, Beverly Sills once said, "Art is the signature of civilizations" and in an ironic twist, Joe Amrhein is making art by replicating famous people's signatures.
The depiction of language as a visual source has been a preoccupation of Amrhein's work for some time. He has stated that "My work is a combination of different disciplines. Physically it comes out of painting, but the context is conceptual. Using text and font icons as my primary subject, the source for much of the text in my earlier work was appropriated from critical art writing. I sifted through these texts (primarily monthly periodicals like Artforum, Art in America, Flash Art, et cetera.) to pull out the hyperbolae; key phrases that elaborate on the where, when, and how aspect of the art they are describing. Caught in the parameters of language and writing, these key phrases sometimes seem ridiculous, especially when taken out of context. In recent years, I have been working with translation, interpretation, and misinterpretation of language. Some of the text I compose is not intended to be read literally but becomes almost an artifact, because it is so highly fragmented.
The use of sign painting influences and techniques to give this language scale and vitality comes out of my background as a sign painter. It also allows me to explore the issue of scale without compromise; I can develop the work to any size because of the reality of signs and their multiple uses.
In my most recent work I'm still working with text and fonts but they are more subjective and stylized. I'm focusing on painting or, in a sense, forging signatures by studying the unique nature of each individual's mark making. When painting / forging these signatures I'm bringing traditional sign painting techniques to bear: drop shadows, outlines, scale, color, and other effects. My interest is in studying each unique signature, its style or font (mostly cursive in western signatures); taking the subjective — the very symbol of identity, or evidence of identity — and objectifying it by rendering it using sign painting techniques and media. These signatures scan a breadth of cultures and times. The transition of context – selecting a signature from a person in history and rendering it or forging it – works to decontextualize it or them, emphasizing the irony and our relation to a moment in time. Today products are named after people, places, and things, with logos developed sometimes using signatures or personalized cursive fonts that identify the product. My interest and intention, however, has to do with the recontextualization that develops through this translation, creating our own narratives, true or false."
'