---
David E. Stone's Art Collection"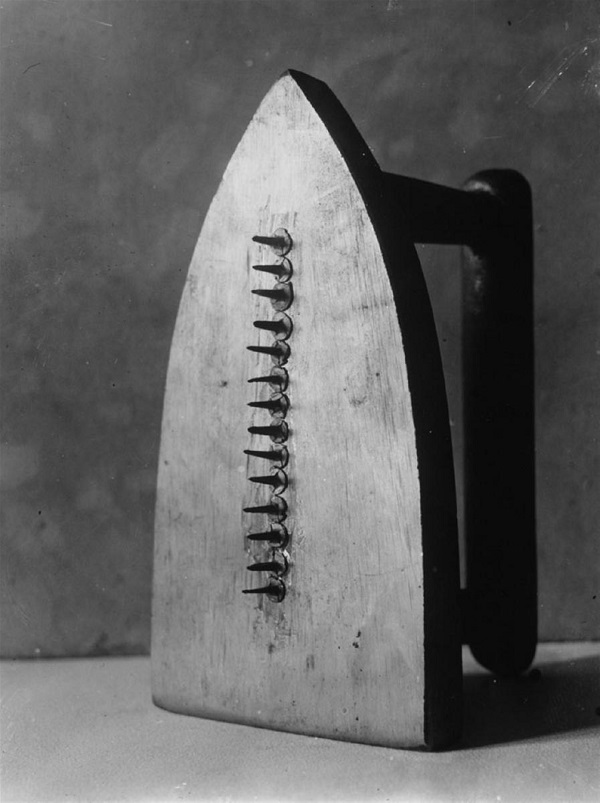 ---
PRESS RELEASE
Being an artist.
Collecting art work.
Does someone really have to own the physical work for it to be in their collection or can one's collection consist of digital images found on the internet?
This exhibition features selections from David E. Stone's collection of art obtained only from the internet. He only allowed one image per artist even though he has other favorites by many of them as well.
THE EXHIBITION
Marcel Duchamp, BOX IN A VALISE (FROM OR BY MARCEL DUCHAMP OR RROSE SELAVY)
1935 - 41
Multiple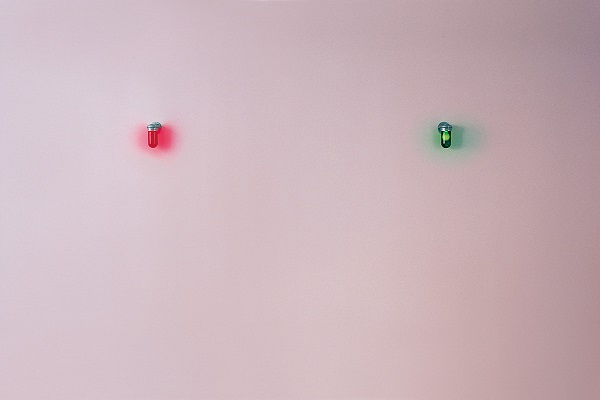 Sherrie Levine, PHARMACIE
1996
Multiple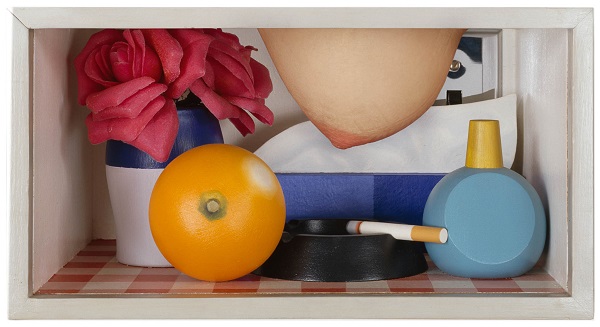 Tom Wesslemann, BEDROOM TIT BOX
1968 - 70
Sculpture/Performance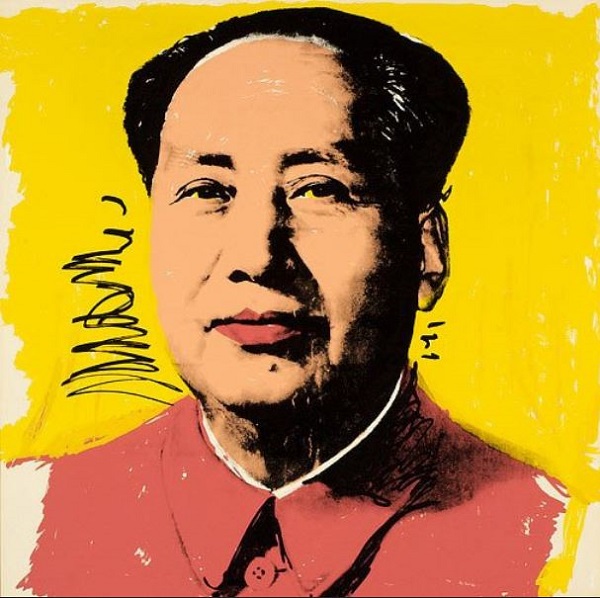 Andy Warhol, CHAIRMAN MAO
1972
Screenprint
Yoko Ono, PLAY IT BY TRUST
1986
Sculpture
Ulrich Rueckriem, OHNE TITEL
1992
Sculpture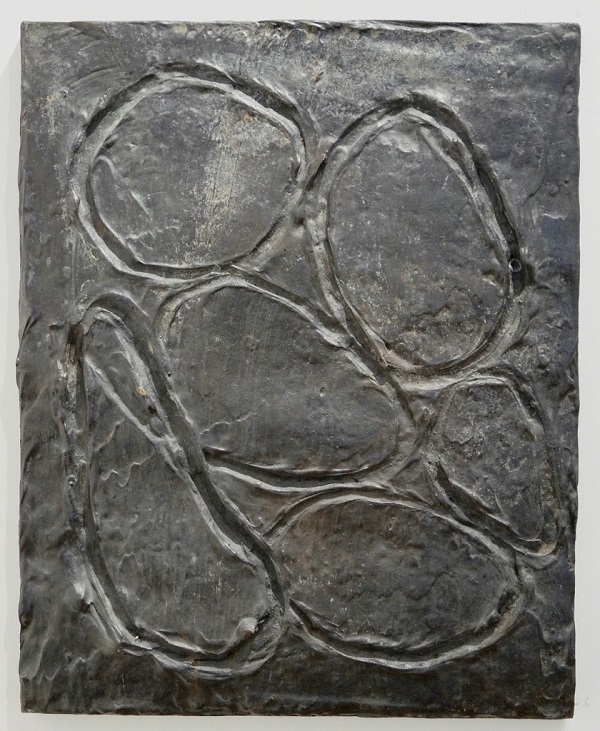 Gunther Forg, BRONZE RELIEF
1991
Sculpture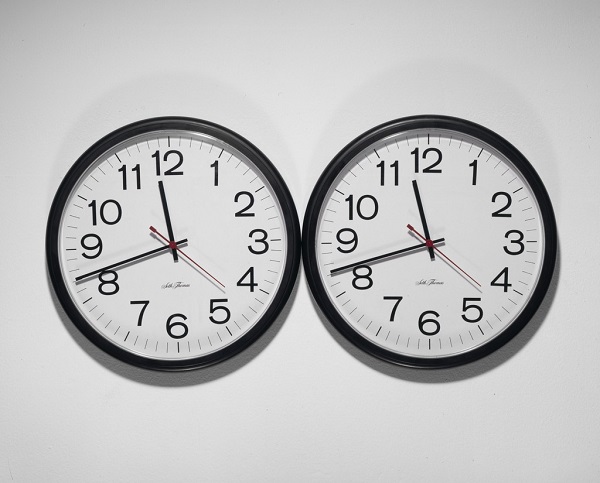 Felix Gonzalez-Torres, UNTITLED (PERFECT LOVERS)
1987 - 90
Multiple
Cathy Stone, UNTITLED
2005
Mixed Media on Japanese mulberry paper
Ellsworth Kelly, BLACK CURVE I (WHITE CURVE I)
1973
Lithograph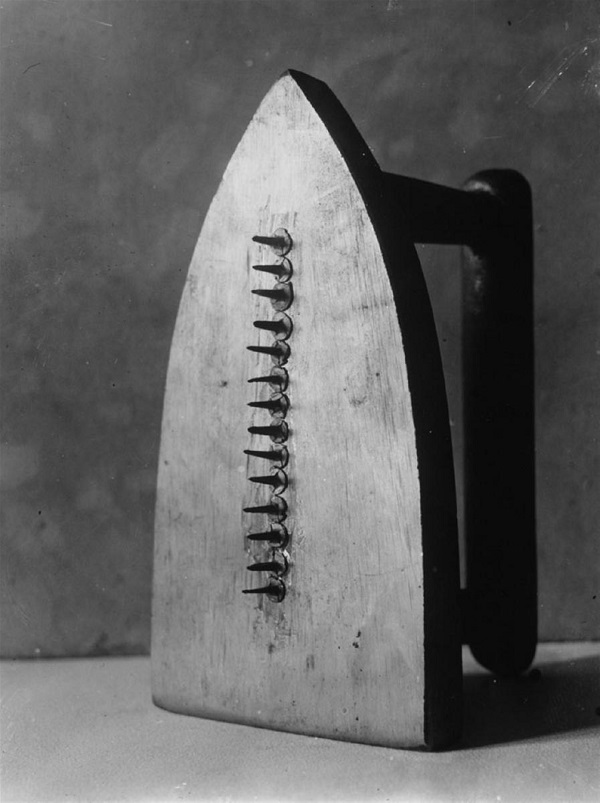 Man Ray, CADEAU
1921
Sculpture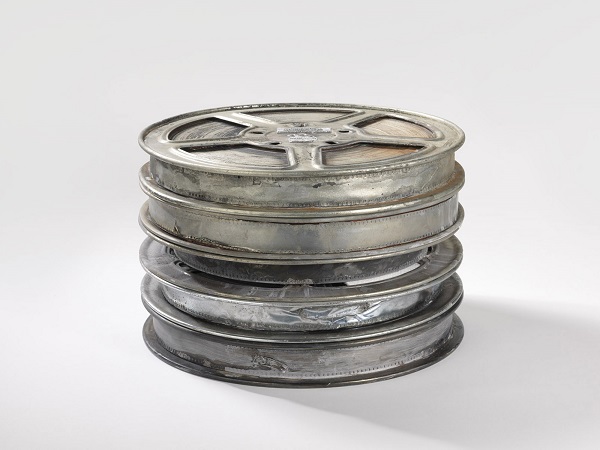 Joseph Beuys, THE SILENCE
1973
Multiple
Wayne Thiebaud, DARK CAKE
1983
Woodcut print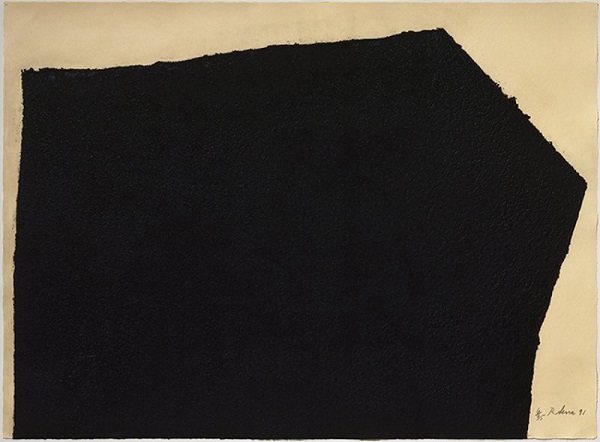 Richard Serra, HREPPHOLAR VII
1969
Etching
Bruce Nauman, RAW WAR
1971
Lithograph
William T. Wiley, ECNUD
1975
Lithograph

Daniel Buren, 1 + 2 = 3 TRIPTYCH
1998
Multiple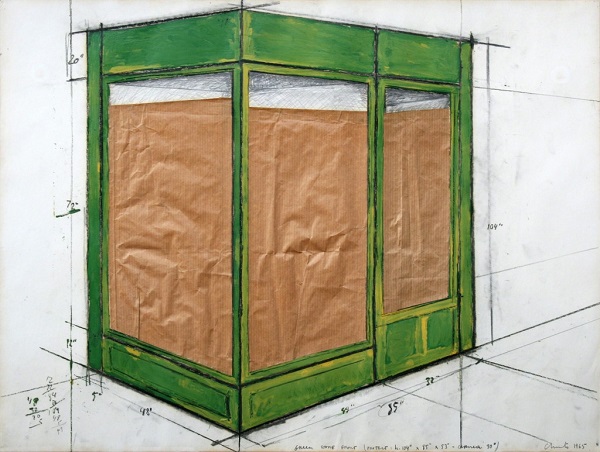 Christo, STORE FRONT
1965
Lithograph with collage
Claes Oldenburg, MINIATURE SOFT DRUM SET
1969
Multiple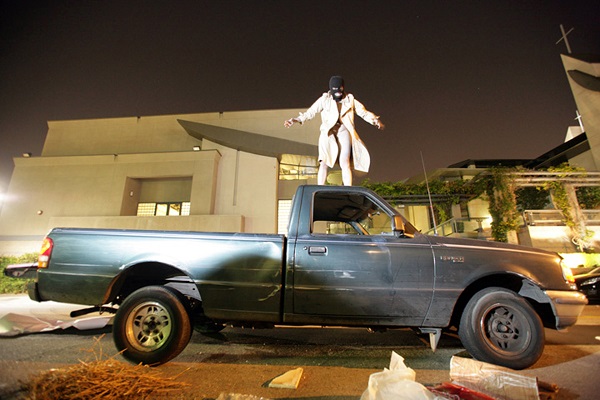 Dawn Kasper, A VISUAL POEM: A STUDY ON INERTIA AND ANGER OR REPEATER
2009
Performance in Chinatown (Los Angeles)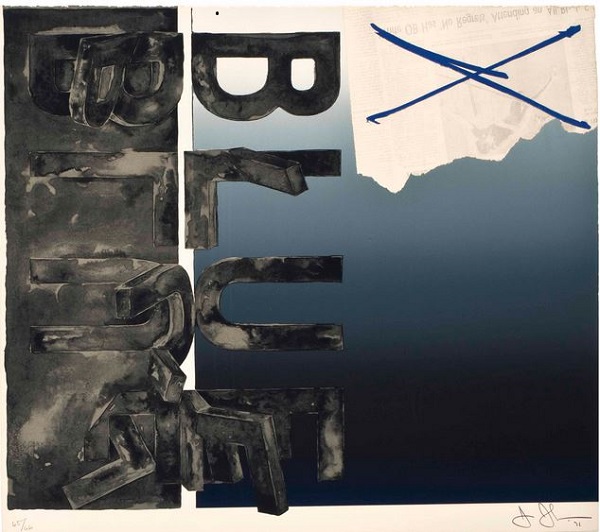 Jasper Johns, BENT BLUE, FRAGMENT - ACCORDING TO WHAT
1971
Lithograph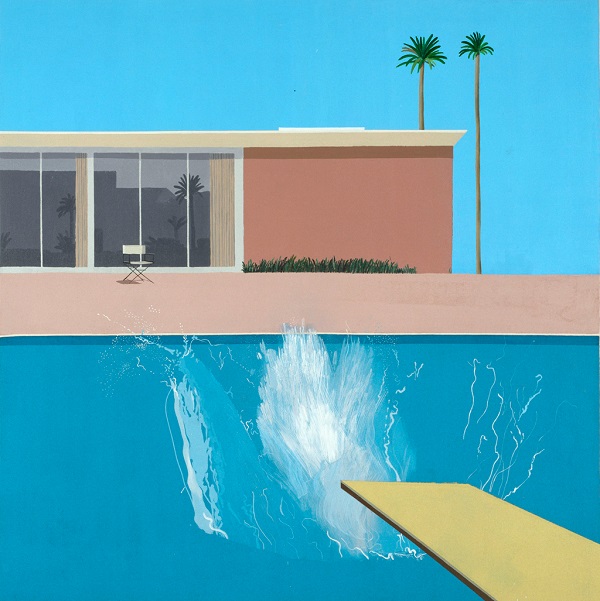 David Hockney, A BIGGER SPLASH
1967
Acrylic painting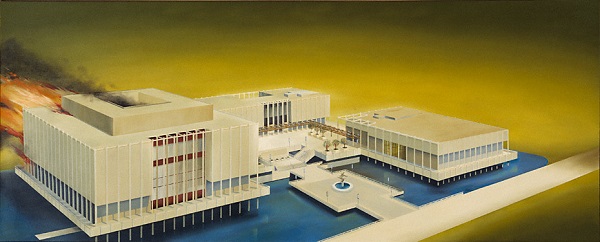 Ed Ruscha, THE LOS ANGELES COUNTY MUSEUM ON FIRE
1965 - 68
Oil painting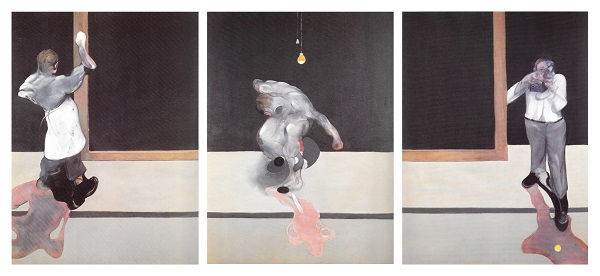 Francis Bacon, TRIPTYCH MARCH 1974
1974
Oil painting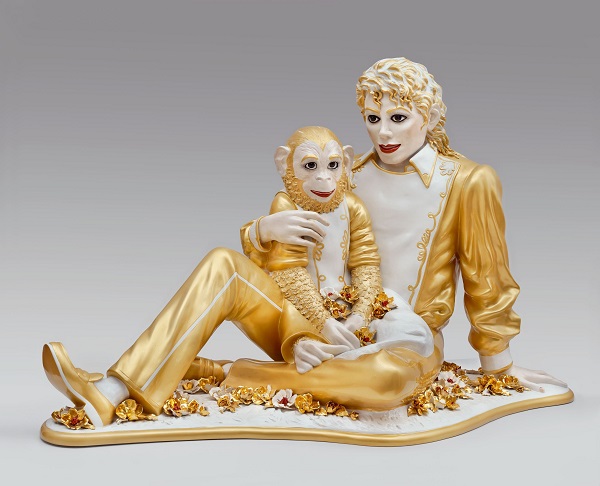 Jeff Koons, MICHAEL JACKSON AND BUBBLES
1998
Sculpture
Maurizio Cattelan, Masimilano Gioni and Ali Subotnick, THE WRONG GALLERY
2005
Multiple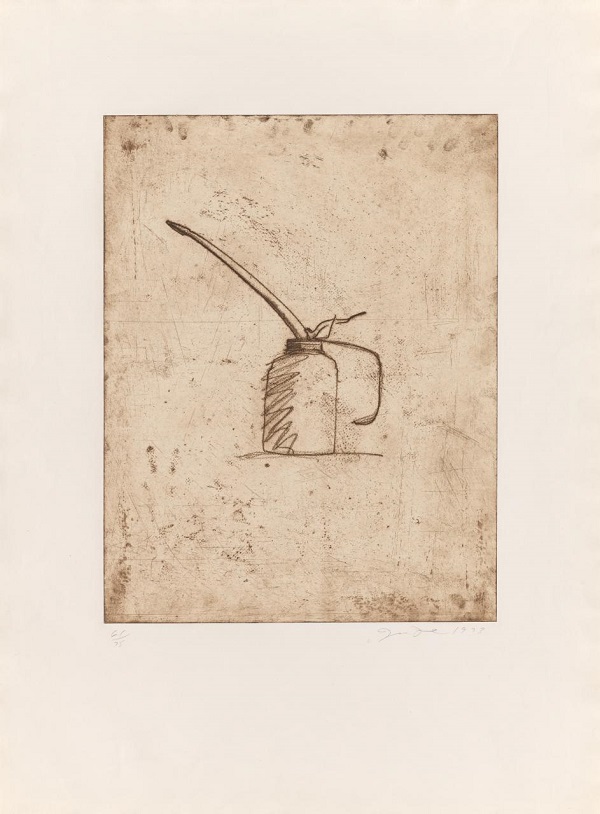 Jim Dine, OIL CAN
1973
Etching
Max Ernest, BLIND SWIMMER
1934
Oil painting
Nam June Paik, TV BUDDHA
1974
Sculpture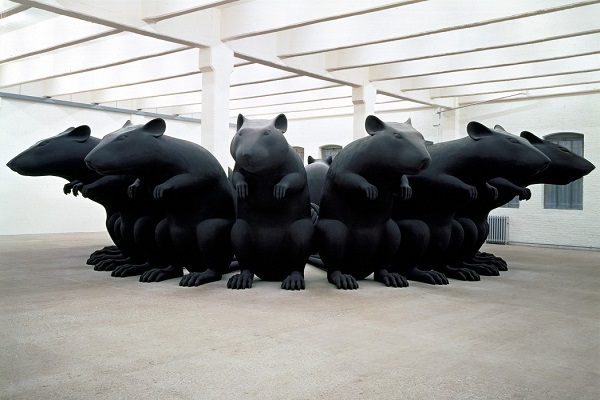 Katharina Fritsch, RAT KING
1993
Sculpture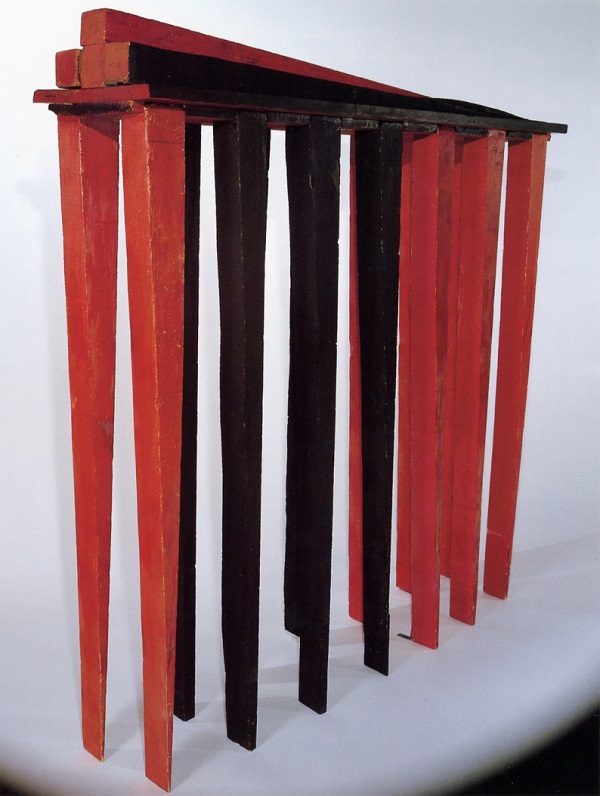 Louise Bourgeois, THE BLIND LEADING THE BLIND
1947
Sculpture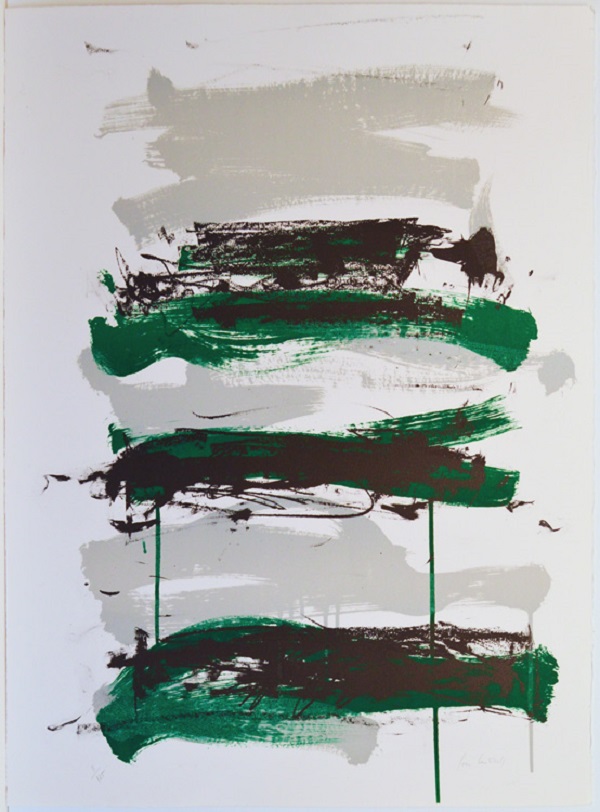 Joan Mitchell, COMPOSITION VERT/NOIR: FIELDS
1990
Color lithograph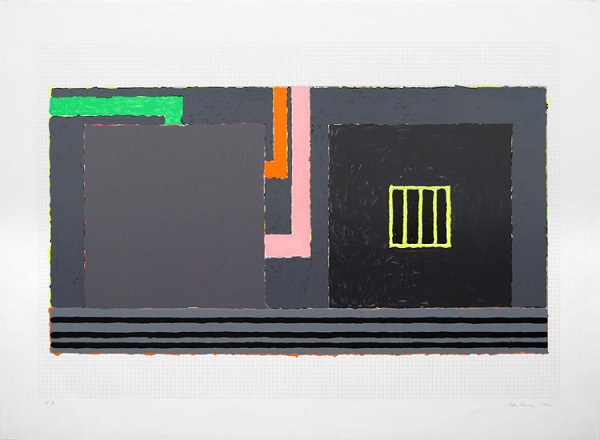 Peter Halley, NOWHERE
1992
Color lithograph
.Piero Manzoni, ARTIST'S SHIT
1961
Multiple
Stephen Kaltenbach, SLANTSTEP2
1969
Multiple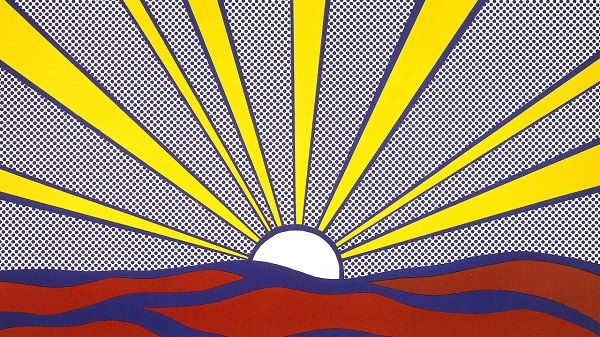 Roy Lichtenstein, SUNRISE
1967
Color screen print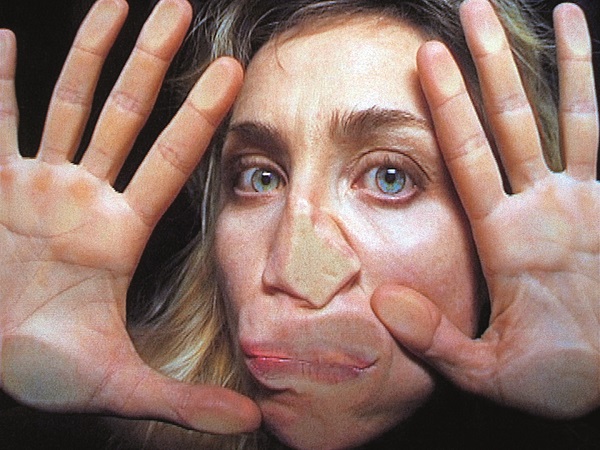 Piplotti Rist, OPEN MY GLADE (FLATTEN)
2000
Video
Robert Gober, WHOLE PIGS, FRESH PIGS
1993 - 94
Color lithograph
Robert Nelson, THE GREAT BLONDINO
1967
16mm film
Robert Rauschenberg, BOOSTER
1967
Color lithograph and screen print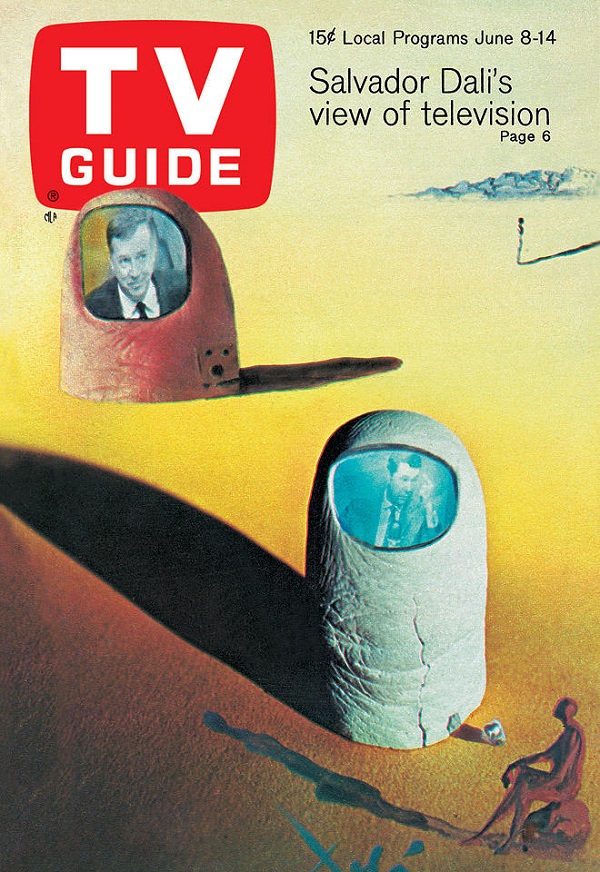 Salvador Dali
1968
Magazine Cover