---
RICHARD HALEY
Willing/Willingness/Willingly
March 1 - April 30, 2019
---
The Willing/Willingness/Willingly Richard Haley solo exhibition at Another Year in LA will consist of a series of performances broadcast live via the web. The actions will be performed by paper cut-outs of Richard Haley and handmade objects created at the scale of the paper stand ins. Other performances will employ handmade props and appendages articulated by and costumed on Haley's body.
The work makes direct reference to performance art working with the body made for video in the 1960's and 70's through referencing traces and ephemeral states of being. The use of paper dolls opens the work to further discussions on material states. It asks more of how meaning is represented and transmitted than defining states of being.
CLICK HERE ON SUNDAY, April 22, 1PM PST / 4PM EST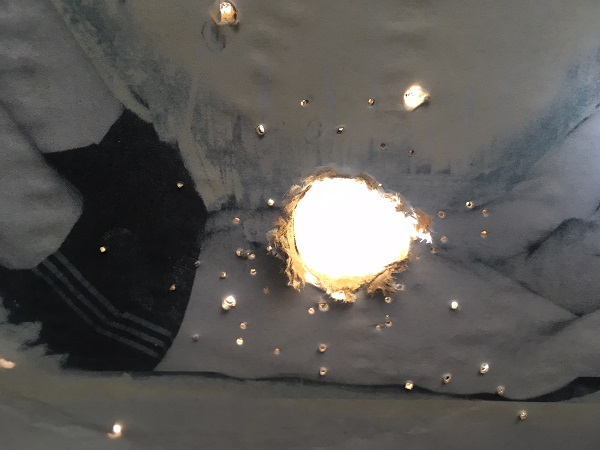 PAST PERFORMANCES
You will find documentation from each Richard Haley performance here at the conclusion of each one.
(rehearsing) using my last respiratory act to draw Oliver's eye lashes towards me
March 10, 2019, 1pm PST / 4pm EST
training this rock to takeover my respiratory responsibilities
March 31, 2019, 1pm PST / 4pm EST