---
Richard Haley
DUETS
November 1 - December 31, 2020
---
PRESS RELEASE
Duets is Detroit-based artist, Richard Haley's ninth solo exhibition at Another Year in LA. This is a two-part exhibition. There are a series of scheduled lectures, live performances and a live video as well as many new works in editions (and one video) available for acquisition.
For his first live work in Duets on November 12, Haley will give a lecture concerning his current thoughts on how to sink your body below the surface of the earth in tandem with the setting sun as it traverses down below the horizon.
The lecture will be narrated by Haley's voice and his hands articulating 18 inch paper dolls of himself. The being and object version of himself come together and create momentary assemblages confusing scale and where his skin ends and begins. The work pushes towards an influx notion of uncanny; an unsettling condition of recognizing self as object and entity within the same moment.
Additionally, throughout December Duets will include live broadcasts of two new video works and live play of a new video game. The broadcast dates for these videos and video game are listed below.
Duets
Schedule:
November 12, 2020: 4pm PST / 7pm EST
ATTEMPT TO SINK BELOW THIS SURFACE IN TANDEM WITH THE SETTING SUN
(livestream lecture, 12 minutes)
December 5, 2020: 12pm PST / 3PM EST
LOWERING THIS SURFACE JUST OUT OF THE SKY'S REACH
(video premiere, 70 minutes)
December 12, 2020: 12pm PST / 3pm EST
SEALING MYSELF OFF BEHIND MY SKIN UNDER 13.5 OUNCES OF PETROLEUM JELLY
(video premiere, 22 minutes)
December 26, 2020: 12pm PST / 3pm EST
PUSHING ROCKS AND OTHER THINGS INTO A HOLE UNDER OPTIMAL LIGHTING CONDITIONS
(online live game play, approximately 15 minutes)
Exhibition Works
DECEMBER
PORTRAIT OF THEIR ARMPIT, 2015-2020
Photograph 20"x30", Edition of 3 and 1 AP
$1,500.00 framed
I want to purchase Portrait of Their Armpit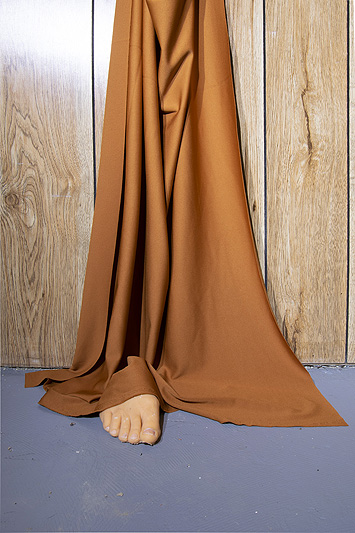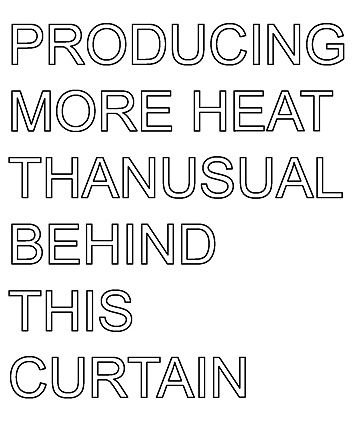 PRODUCING MORE HEAT THAN USUAL BEHIND THIS CURTAIN, 2020
2 Photographic Elements, 20" x 30" and 10" x 8"
Edition of 3 and 1 AP
$1,500.00 framed
I want to purchase Producing More Heat Than Usual Behind This Curtain
ASH PIECE: VERSION 2, 2020
2 Photographic Elements, 16" x 20" and 10" x 8" ,
Edition of 3 and 1 AP
$1,500.00 framed
I want to purchase Ash Piece: Version 2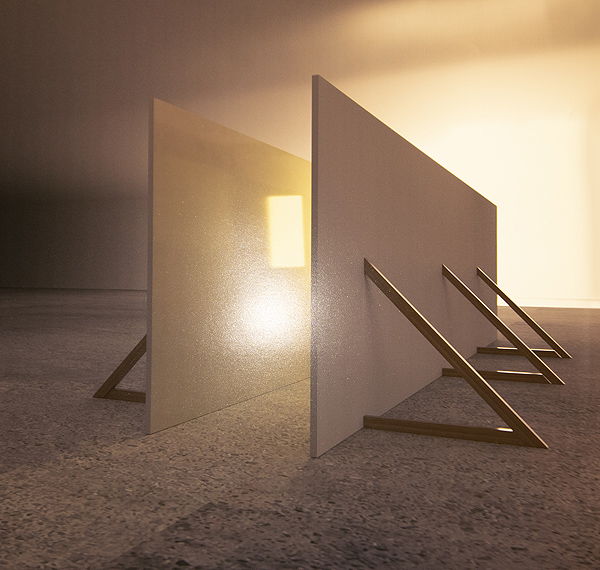 WALKING REPEATEDLY BACK AND FORTH THROUGH THIS CORRIDOR UNTIL MY PRESENCE CAN BE PERMANENTLY FELT BETWEEN THE TWO WALLS, 2019
Photograph 20" x 20", Edition of 3 and 1 AP
$1,500.00 framed
I want to purchase This Corridor
PRACTICING GUESSING THE TEMPERATURE OF MY BLOOD LOCATED ON THE OTHER SIDE OF MY SKIN, 2019
2 Photographic Elements, 20" x 20" and 10" x 10" ,
Edition of 3 and 1 AP
$1,500.00 framed
I want to purchase The Temperature of My Blood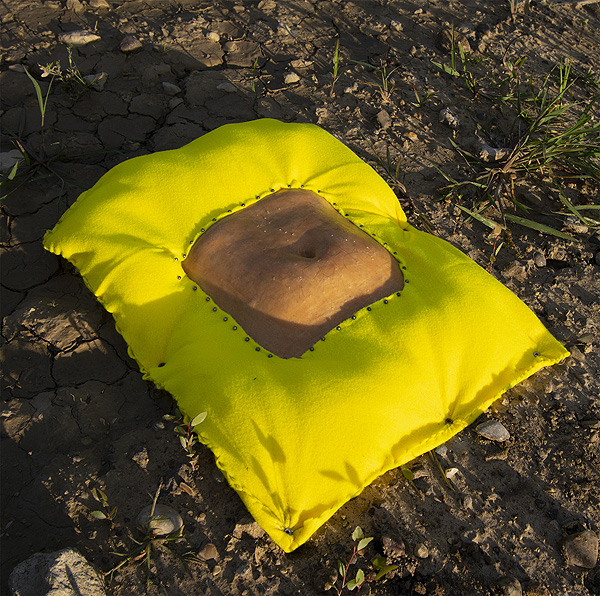 A WEDNESDAY MORNING, AUGUST, 2019; PUSHING ALL THE HEAT OUT THROUGH MY ABDOMEN UP INTO THE ATMOSPHERE TO GREET THE WARMTH OF THE RISING SUN, 2015 - 2020
Photograph, 20" x 20", Edition of 3 and 1 AP
$1,500.00 framed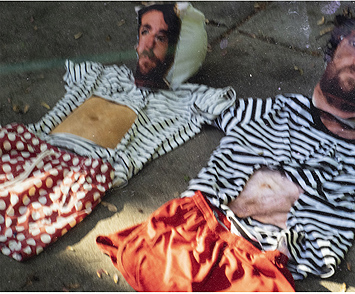 ME AND MY DOUBLE PUSHING ALL THE HEAT OUT THROUGH OUR ABDOMENS UP INTO THE ATMOSPHERE TO GREET THE WARMTH OF THE RISING SUN, 2020
2 Photographic Elements, 24" x 20" and 12" x 10"
Edition of 3 and 1 AP
$1,500.00 framed
I want to purchase Me and My Double
ONE OF MY FAVORITE SCAB CONFIGURATIONS THAT I HOPE TO HAVE IN THE NEAR FUTURE, 2015 - 2020
Photograph 20" x 30", Edition of 3 and 1 AP
$1,500.00 framed
I want to purchase Favorite Scab Configurations
NOVEMBER
4 Possibilities for the End (still), 2020
2'45" loop. Edition of 3 and 1 AP
(digital file and signed certificate of authenticity)
$1,200.00
I want to purchase 4 Possibilities for the End
Erosion Exercise #2: Holding Myself Mid-Stream in the Rogue River Until I Feel I Have Significantly Changed Erosion Patterns On Its Banks Downstream., 2020
Photograph, 20" x 30", Edition of 3 and 1 AP
$1,500.00, framed
I want to purchase Erosion Exercise #2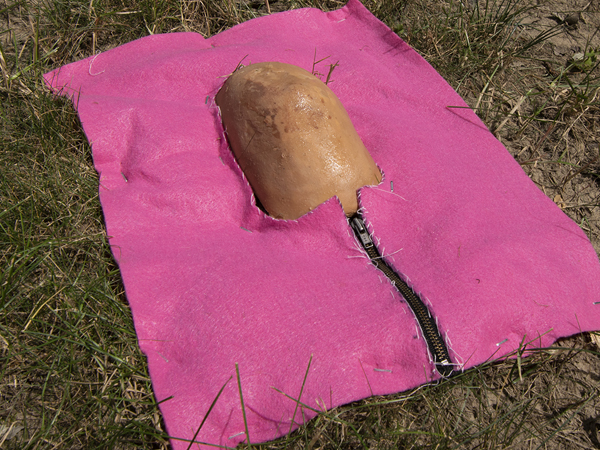 Mid-Day August 2019: Curling All of Myself Up Into My Elbow., 2019
Photograph 20" x 30", Edition of 3 and 1 AP
$1,500.00 framed
I want to purchase Mid-Day August 2019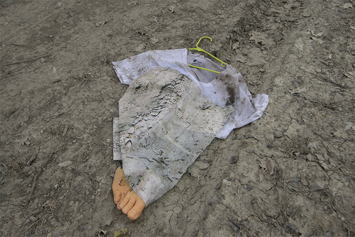 Rut Piece # 3, 2020
2 Photographic Elements, 20" x 30" and 13" x 19" ,
Edition of 3 and 1 AP
$1,500.00 framed
I want to purchase Rut Piece #3
Attempt to Melt Into the Space Where My Driveway Meets the Street, 2019
Photograph, 20" x 30", Edition of 3 and 1 AP
$1,500.00 framed
I want to purchase Attempt to Melt into the Space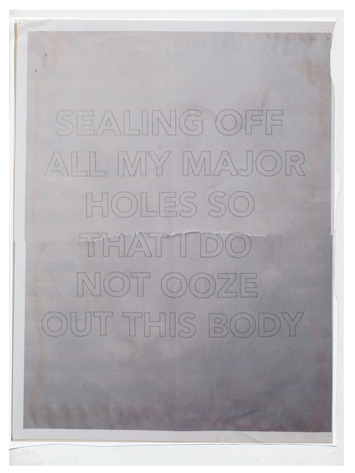 Margarine Work #4, 2019
2 Photographic elements – 20" x 30" and 13" x 19"
Edition of 3 and 1 AP
$1,500.00 framed
I want to purchase Margarine Work #4
Using the Gravity of the Late Mid-Day Moon to try Pull Me Up Out of My Self, 2020
3 photographic Elements : 20" x 30" and 20" x 30" (stacked), and 13"x19"
Edition of 3 and 1 AP
$2,000.00 framed
I want to purchase Using the Gravity