---
Doug Harvey
Moldy Slides: Romantic Landscapes Rearranged
July 1 - August 31, 2021
Dedicated to Stuart Spence and Diana Zlotnick
---
Doug Harvey's Moldy Slides project began with a chance discovery of a cache of discarded amateur photographic transparencies dating to the 1970s in the piles of material being disposed of during an apparent hoarder intervention. The slides had been subjected to flooding and grown various types and degrees of fungal layers, altering the pictorial content of the emulsion -- sometimes slightly, sometimes transforming the image into a total abstraction. Harvey describes the resulting (washed and stabilized) artifacts as " a stochastically linked collaboration between the original vacation photographer, crazy hoarder dude, the mold, and me – plus the found and improvised soundtrack elements, and finally the audience."
The once personal narrative contained in the travel photographs had been altered, obscured and even destroyed by the natural processes of decay and the ravages of time in a manner analogous to the effects of memory loss. Harvey performs an act of détournement by transforming this pile of refuse back into a commentary on cultural amnesia and decay by using the apparatus originally intended for nostalgia.
In its performance iteration Harvey projects a curated sequence of 150 images in a slideshow accompanied by live improvisational noise music, taking on what art critic Shana Nys Dambrot called "a conceptual/semantic level, introducing issues of authorship, truth, transcendence, intention, control, chaos, narrative, meaning, and analog physicality" in a "larger conversation about photography in the digital era."
The original live Moldy Slide Show was projected at the Museum of Jurassic Technology, the Hammer Museum, UCLA, The Echo Park Film Center, and several other West Coast venues. A selection from that group were reproduced and exhibited in London through the Strange Attractor Journal, where they were hailed by cultural commentator Adam Harper (and subsequently by WIRE Magazine) as a visual counterpart to the "hauntological" music of The Caretaker, William Basinski, Indignant Senility, and others -- invoking the philosophical spirits of Jacques Derrida and Mark Fisher.
Just prior to COVID, Harvey was engaged in a revival of the project, with several performances of a live show with a new selection of moldy slides and a solo exhibit at the California Museum of Photography, consisting of an edition made with an an anachronistic printing techniques in collaboration with The ƒ/Ř Project. Romantic Landscapes Rearranged picks up where The Erinnerungen an Verlassene Zukünfte Suite left off, wandering the ruins, forests and moors in a fungally altered hauntological daze.

About the Artist: Since graduating with an MFA in painting from UCLA in 1994, Doug Harvey has written extensively about the Los Angeles and International art scenes and other aspects of popular culture, primarily as the art critic for LA WEEKLY, the largest circulation free weekly newspaper in America, and Art issues, the highly respected LA-based journal of art and contemporary culture. His writing has also appeared in Art in America, The New York Times, The Nation, Modern Painter, ArtReview, and numerous other publications. He has written museum and gallery catalogue essays for Jim Shaw, Jeffrey Vallance, Camille Rose Garcia, Tim Hawkinson, Don Suggs, Lari Pittman, Georganne Deen, Rick Griffin, Gary Panter, Margaret Keane, Big Daddy Roth, Thomas Kinkade, Basil Wolverton and many others. Harvey's curatorial projects have ranged from many traditional gallery exhibitions (including two museum-scaled Annual LA Weekly Biennials - State of Emergence and Some Paintings at Track 16 Gallery in Los Angeles, Don Suggs: One Man Group Show at OTIS (with Meg Linton), Heart and Torch: Rick Griffin's Transcendence at Laguna Art Museum (with Greg Escalante), and the legendary Aspects of Mel's Hole: Artists Respond to a Paranormal Land Event Occurring in Radiospace at Santa Ana's Grand Central Art Center) to CD compilations of sound art, programs of found and experimental films, performance events, experimental radio, artist's comic books and zines (including Less Art which continues to be published sporadically, and most recently revived as a blog), the global self-replicating curatorial project Chain Letter (which shut down the freeway exit at Bergamot Station Art Complex) and an LA solo gallery exhibit determined by raffle. He has also been part of the curatorial collective creating the exhibition content and design at the Museum of Jurassic Technology in Culver City, CA. Mr. Harvey also continues to maintain an active art career, exhibiting his visual art (painting-based multimedia) locally and internationally, and participating in international experimental sound, radio, and film communities, as well as regularly teaching in both studio practice and art theory and history contexts. His diverse oeuvres were the subject of the survey exhibition Untidy: The Worlds of Doug Harvey at LA Valley College. He lives and works in Los Angeles.
Moldy Slides: Romantic Landscapes Rearranged
Doug Harvey
Cinema Plot Canards, 2021
12" x 16", giclee print, edition of 3, $1,500.00 (includes shipping)
I want to purchase Cinema Plot Canards
Doug Harvey
No Semantic Placard, 2021
12" x 16", giclee print, edition of 3, $1,500.00 (includes shipping)
I want to purchase No Semantic Placard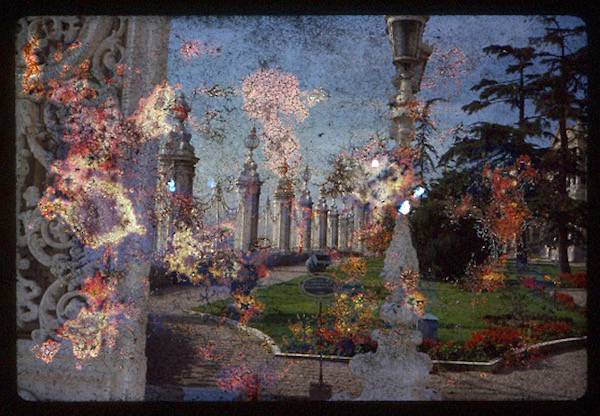 Doug Harvey
Practical Mason Den, 2021
12" x 16", giclee print, edition of 3, $1,500.00 (includes shipping)
I want to purchase Practical Mason Den
Doug Harvey
Calamari Scent Pond, 2021
12" x 16", giclee print, edition of 3, $1,500.00 (includes shipping)
I want to purchase Calamari Scent Pond
Doug Harvey
Cranial Pact Demons, 2021
12" x 16", giclee print, edition of 3, $1,500.00 (includes shipping)
I want to purchase Cranial Pact Demons
Doug Harvey
Cardiac Palm Sonnet, 2021
12" x 16", giclee print, edition of 3, $1,500.00 (includes shipping)
I want to purchase Cardiac Palm Sonnet
Doug Harvey
Moldiest Cancan Rap, 2021
12" x 16", giclee print, edition of 3, $1,500.00 (includes shipping)
I want to purchase Moldiest Cancan Rap
Doug Harvey
Planted Carcinomas, 2021
12" x 16", giclee print, edition of 3, $1,500.00 (includes shipping)
I want to purchase Planted Carcinomas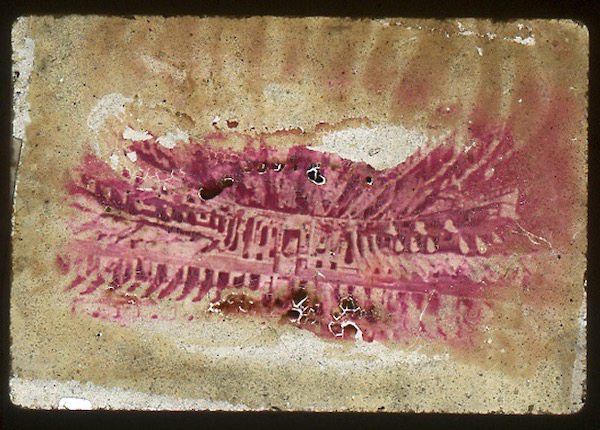 Doug Harvey
Roman Placenta Disc, 2021
12" x 16", giclee print, edition of 3, $1,500.00 (includes shipping)
I want to purchase Roman Pacenta Disc
Doug Harvey
Limp Orca Ascendant, 2021
12" x 16", giclee print, edition of 3, $1,500.00 (includes shipping)
I want to purchase Limp Orca Ascendant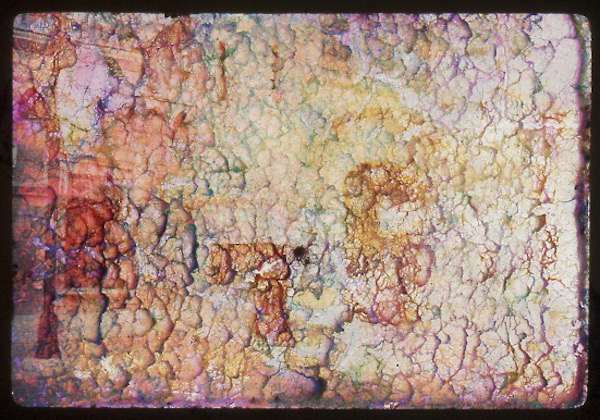 Doug Harvey
Pancreatic Almonds, 2021
12" x 16", giclee print, edition of 3, $1,500.00 (includes shipping)
I want to purchase Pancreatic Almonds
Doug Harvey
Satanical Crop Mend, 2021
12" x 16", giclee print, edition of 3, $1,500.00 (includes shipping)
I want to purchase Satancial Crop Mend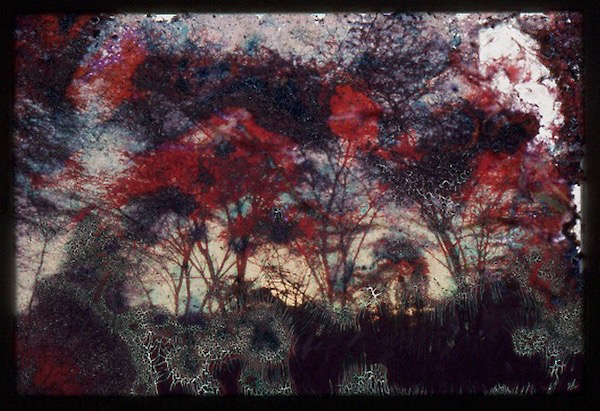 Doug Harvey
Cacao Planters Mind, 2021
12" x 16", giclee print, edition of 3, $1,500.00 (includes shipping)
I want to purchase Cacao Planters Mind
Doug Harvey
Plant Cord Amnesiac, 2021
12" x 16", giclee print, edition of 3, $1,500.00 (includes shipping)
I want to purchase Plant Cord Amnesiac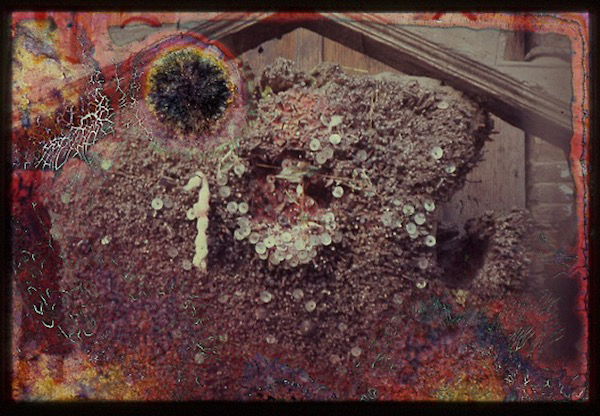 Doug Harvey
Canadian Sperm Clot, 2021
12" x 16", giclee print, edition of 3, $1,500.00 (includes shipping)
I want to purchase Canadian Sperm Clot
Doug Harvey
Prim Octane Scandal, 2021
12" x 16", giclee print, edition of 3, $1,500.00 (includes shipping)
I want to purchase Prim Octane Scandal
Doug Harvey
Radical Map Consent, 2021
12" x 16", giclee print, edition of 3, $1,500.00 (includes shipping)
I want to purchase Radical Map Consent
Doug Harvey
Anecdotal Sin Cramp, 2021
12" x 16", giclee print, edition of 3, $1,500.00 (includes shipping)
I want to purchase Anecdotal Sin Cramp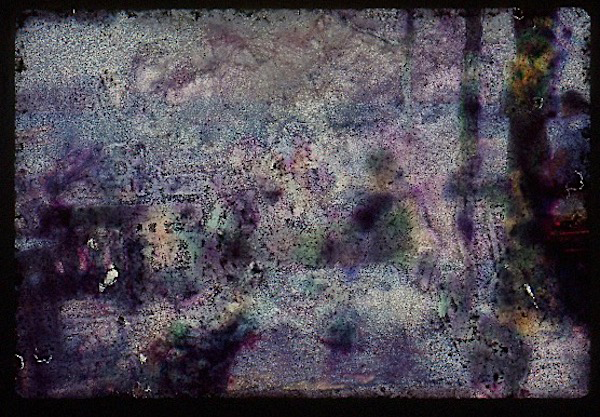 Doug Harvey
Accidental Onramps, 2021
12" x 16", giclee print, edition of 3, $1,500.00 (includes shipping)
I want to purchase Accidental Onramps
Doug Harvey
Torn Academic Plans, 2021
12" x 16", giclee print, edition of 3, $1,500.00 (includes shipping)
I want to purchase Torn Academic Plans