---
DEEP TIME, Stephen Kaltenbach solo exhibition at Konrad Fischer Galerie in Dusseldorf, Germany
March 10 - May 5, 2023
Stephen Kaltenbach statement from the Konrad Fischer Galerie website
Installation and Artwork images from the exhibition
Stephen Kaltenbach
Deep Time
We are pleased to announce the second solo exhibition of Stephen Kaltenbach at Konrad Fischer Galerie. In the compilation of works selected for this show, Kaltenbach questions not only his own role as an artist, but also, in keeping with his conceptual approach, the status, context, and appropriation of an artwork.
At the center of this exploration are his Time Capsules, whose shapes range from cylindrical to box- shaped and whose materials range from stainless steel, copper and wood to heavy industrial steel. The engravings of each work read like reflections on time: "Deep Time. Open In Ten Thousand Years", "Moment", "Open Before my Retrospective at The Staatliche Museum in Berlin" , "Open After my Death. Stephen Kaltenbach." They are never specifically dated and their interiors remain hidden from us indefinitely. When and if they will be opened is no longer up to the artist - the answers will probably only be found in future generations.
"There were several target groups for the time capsules. The first is the curators or collectors. They were, and still are, faced with the choice of either having a minimum of information about the work or going against everything their education and common sense have always dictated: to preserve the work.
The second audience is the writers/historians. They are encouraged to do what they love to do: Conduct research on the likely dynamics and content of these works. But for them, history will, in a sense, run backwards. Instead of the artist's motives and intentions fading into the past over time, this information will be waiting to be discovered in the future, simply by following the artist's instructions.
Surely the viewers will also come to enjoy this mysterious work. I thought, they should let their imaginations run wild to complete the work; indeed, a minimalist work."
- Stephen Kaltenbach
Kaltenbach's work deals with the past, the present and the future. Thus, in addition to the time capsules, his work "Heartbeat" also addresses the transience of one's being. Reminiscent of a countdown, the seconds remaining until Kaltenbach's death are counted down on a screen, as if he would grow as old as his mother.
Stephen Kaltenbach, born 1940 in Battle Creek, Michigan, lives and works in Davis, CA, USA.
From 1968 to 1969 Stephen Kaltenbach worked as a professor at the School of Visual Arts, NY, and from 1970 to 2005 at California State University, Sacramento.
His works are in the collections of the Museum of Modern Art, NY; the Art Institute of Chicago, Chicago; the Berkeley Art Museum and Pacific Film Archive, Berkeley, CA; the National Gallery of Art, Washington, DC; the Walker Art Center, Minneapolis; and the Kroller-Muller Museum, Otterlo.
---
Stephen Kaltenbach - Time Capsules, Drawings, Paintings, Countdown Video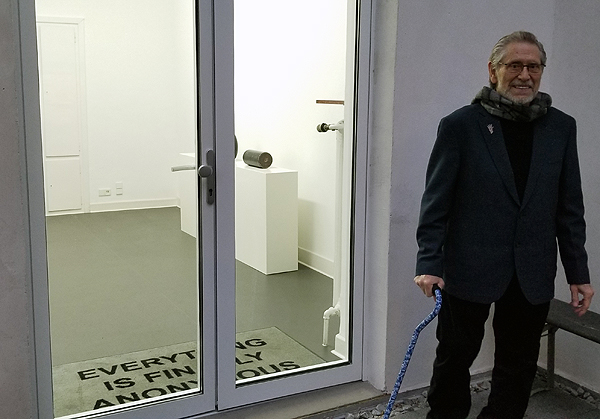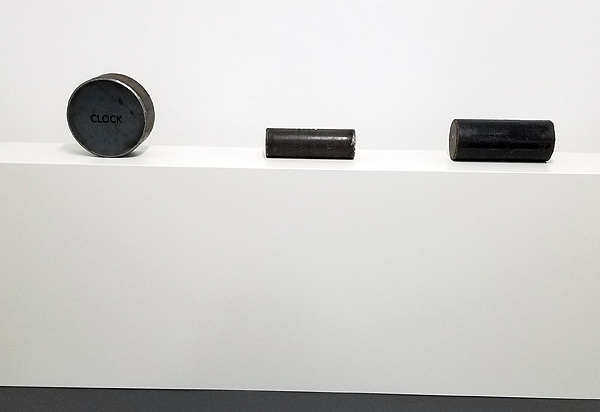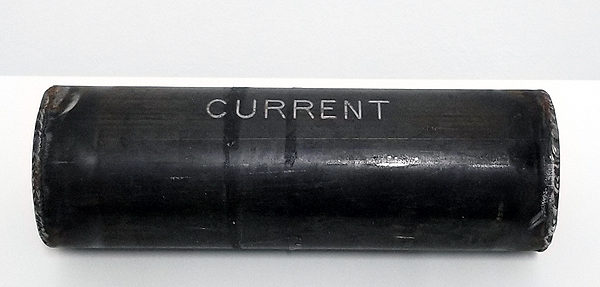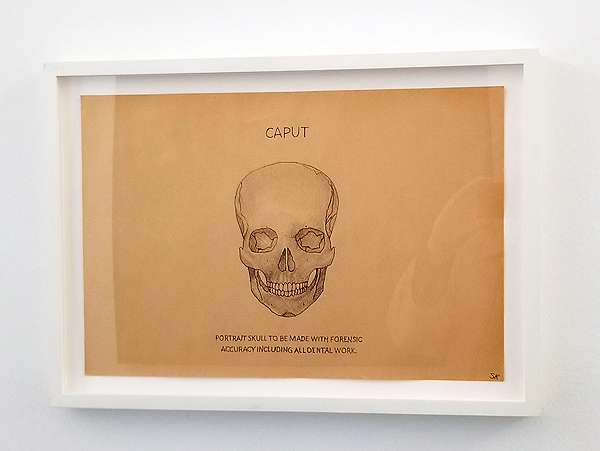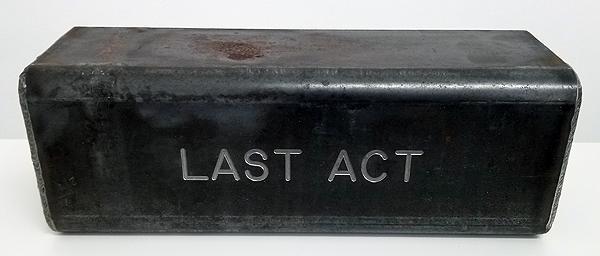 Return to Gallery Artists Page
---
another year in LA is an online gallery now and occasionally organizes exhibitions in physical spaces
Gallery phone: 323-223-4000