---
---
Click here for the exhibition
page
Exhibition Installation Images
PRESS RELEASE
Another Year in LA will begin the new year with PHOTOGRAPHY 2013 focusing on a specific art activity – Photography – featuring the work of five artists from across the United States. The participating artists are: Richard Haley, Vincent Johnson, John Knuth, Ann Mitchell and Rachel Sussman.

Although there are only five artists in PHOTOGRAPHY 2013, the range of imagery in this show is vast. Ann Mitchell's "Unmades" are digital prints on handmade Nepalese paper that record the unmade quality of her bed as she wakes up each day. Whereas Mitchell's photographs have an ethereal almost meditative/poetic quality, Vincent Johnson's gritty color photographs of dirty bathrooms are jarring as well as disgusting and reminds one of the nasty gas station restrooms you have encountered during a long drive where you just want to get in, use it and get out as quickly as possible.
Richard Haley continues his exploration between man and nature even when both don't appear to be real. Rachel Sussman also turns to nature and not necessarily for traditional landscape imagery but to photograph the world's oldest life forms on earth (including the La Llareta found in Chile that is 3,000 years old). John Knuth's mysterious Polaroid photos of reflective emergency blankets tossed in the air have a wistful abstract quality that is accentuated by the field of the blue sky background.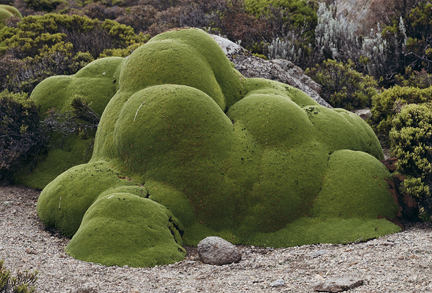 CLICK HERE TO DOWNLOAD THE EXHIBITION POSTCARD
SIGN UP TO RECEIVE ANOTHER YEAR IN LA EXHIBITION POSTCARDS
INSTALLATION IMAGES FROM THE EXHIBITION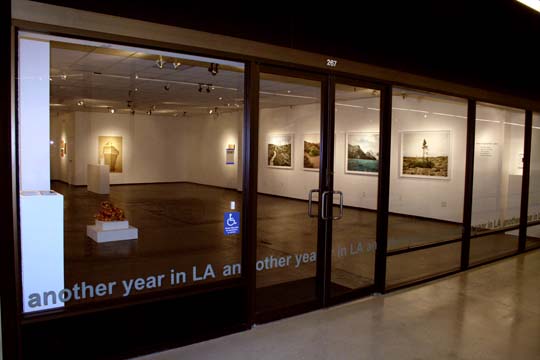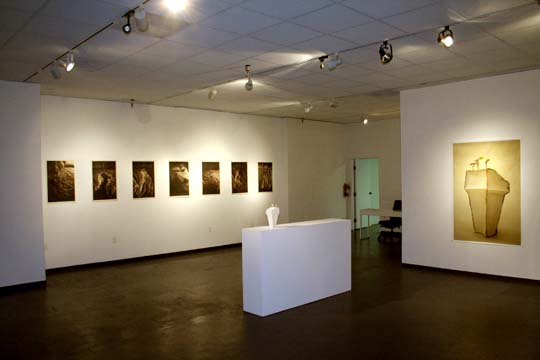 SELECTED INDIVIDUAL WORKS FROM THE EXHIBITION
(click on a name below or scroll down)
Ann Mitchell
"7.12.12", 2012 "7.13.12", 2012
19.5" x 30", Nepali Handmade paper, mono-print 19.5" x 30", Nepali Handmade paper, mono-print
$1,000 $1,000
John Knuth
High Harbor 04.12, 2012 High Harbor 04.06, 2012
4 ¼ " x 3 ¼ ", unique Polaroid photograph 4 ¼ " x 3 ¼ ", unique Polaroid photograph
$150.00 $150.00
Rachel Sussman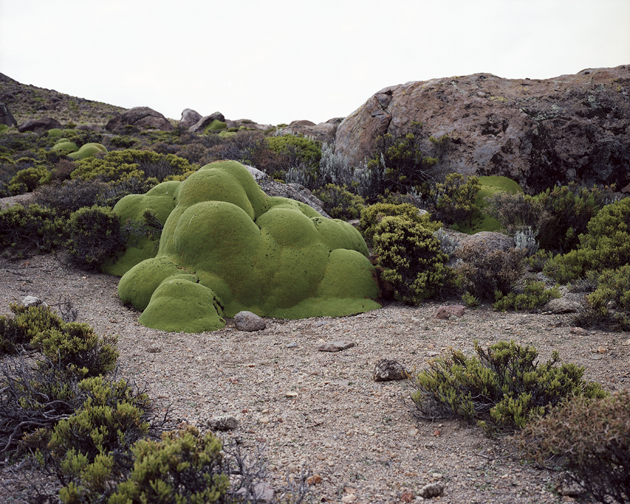 "La Llareta #0308 - 23B26 (Upto3,000yearsold;AtacamaDesert,Chile)" "Spruce Gran Picea #0909 -6B37(9,550 years old; Fulufjället, Sweden"
from her Oldest Living Things in the World series, 2008 from her Oldest Living Things in the World series, 2009
44" x 54" 44" x 54"
Archival pigment print on Hahnemuhle photo rag from medium format negative film Archival pigment print on Hahnemuhle photo rag from medium format negative film
edition 2/5 - $6,800.00 edition 2/5 - $6,800.00
Richard Haley
"CRUTCH" "PODIUM"
2006-2013 2008
86" x 42", photograph, ed. of 3 66" x 42", photograph, ed. of 3
$1800 $1800
Vincent Johnson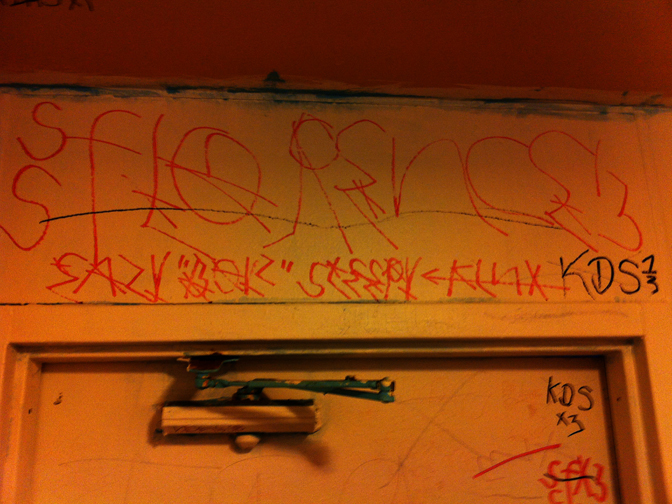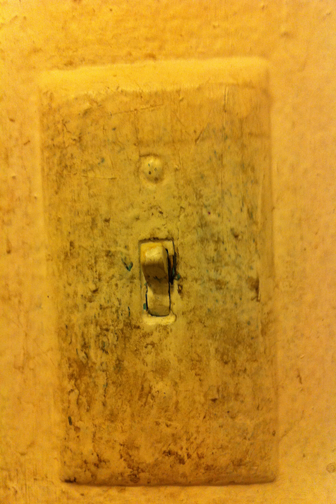 "CaliforniaToilet.Door2", "California Toilet: Filthy light switch"
12" x 16", color photograph, ed. 1 of 5 18" x 12", color photograph, ed. 2 of 5
$1,000 $1,100
---
another year in LA is located at the Pacific Design Center, Suite B267, 8687 Melrose, West Hollywood, CA 90069
Gallery phone: 323-223-4000