---
ANN MITCHELL

the Muse
January 1 - February 28, 2019
---
"I wanted to start the year thinking about sources of inspiration. In my imagery I rarely use people because it becomes too specific - as if it's about that individual. For me, trees occupy that space in a more open way… they form a perfect stand-in for the human spirit, for resilience, for eternity. They are often here before us…and we have the sense they will be here after us. They have their own existence, their own place in the world and we are just passing through.
In each of these series I've been inspired by trees in different ways. American Triptych was about creating a "portrait" of each town and trees referenced the town culture. As part of the Revisiting Project, where I have revisited locations over many years, the trees record seasonal change. In more documentary series such as LA Icons and Val Verde, they create the landscape we have grown up with, whether they are the palms of Hollywood or the Live Oaks on the coastal gardens. Trees play their biggest roles in my constructed images (Razor's Edge and Chance Chronicles) where they are characters in an imaginary landscape."
- Ann Mitchell
click here for Ann Mitchell's CV
a new series by Ann Mitchell will be added each week - check back regularly
click on a series below
Meditative Spaces Found While Traversing the Razor's Edge series
An Act of Faith
An Act of Faith, 2019
Animation
Chance Chronicles
Like the Moon, 2018
Platinum/Palladium on Revere Platinum Paper, 1/17, 9.5" x 6.6" image on 14" x 11" paper
$950 includes shipping and tax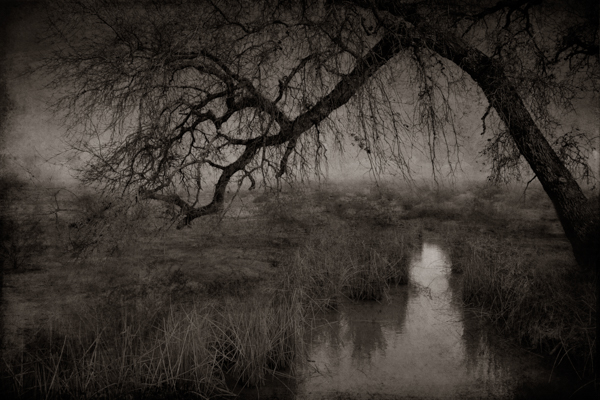 Lost Light, 2018
Platinum/Palladium on Revere Platinum Paper, 1/17, 9.5" x 6.6" image on 14" x 11" paper
$950 includes shipping and tax
Nothing Is Lost, 2018
Platinum/Palladium on Revere Platinum Paper, 1/17, 9.5" x 6.6" image on 14" x 11" paper
$950 includes shipping and tax
An Act of Faith, 2018
Platinum/Palladium on Revere Platinum Paper, 1/17, 9.5" x 6.6" image on 14" x 11" paper
$950 includes shipping and tax
The Trek, 2017
Vintage Proof frame with arcival digital print, unique, 9" x 7"
$650 includes shipping and tax
Val Verde
A Wilder Area, 2003
Digital archival print, 3/15, 15" x 19" image on 17" x 22" paper
$575 includes shipping and tax
Banyon and Palm, 2004
Digital archival print, 3/15, 15" x 19" image on 17" x 22" paper
$575 includes shipping and tax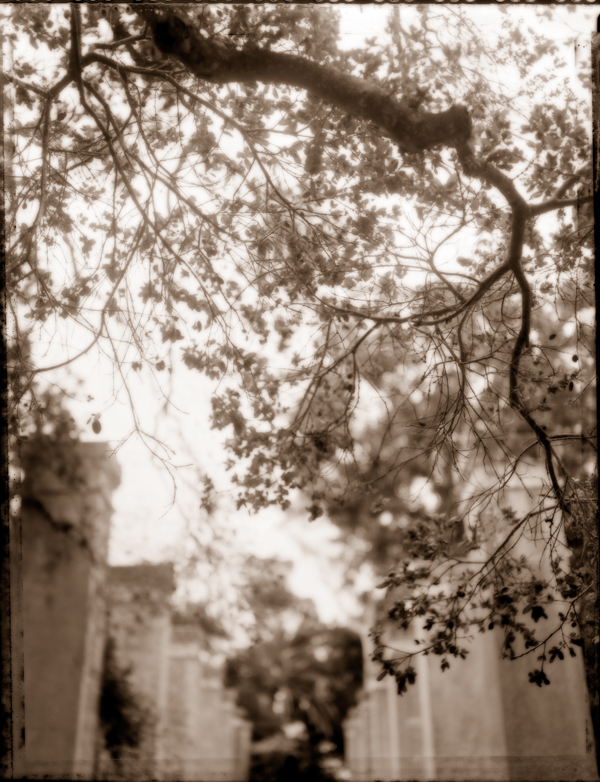 Branch and Column, 2004
Digital archival print, 1/15, 15" x 19" image on 17" x 22" paper
$575 includes shipping and tax
Branches, 2004
Digital archival print, 1/15, 15" x 19" image on 17" x 22" paper
$575 includes shipping and tax
Morton Bay Pig and Banyon, 2004
Digital archival print, 3/15, 15" x 19" image on 17" x 22" paper
$575 includes shipping and tax
Cypress That Is Gone, 2004
Digital archival print, 1/15, 15" x 19" image on 17" x 22" paper
$575 includes shipping and tax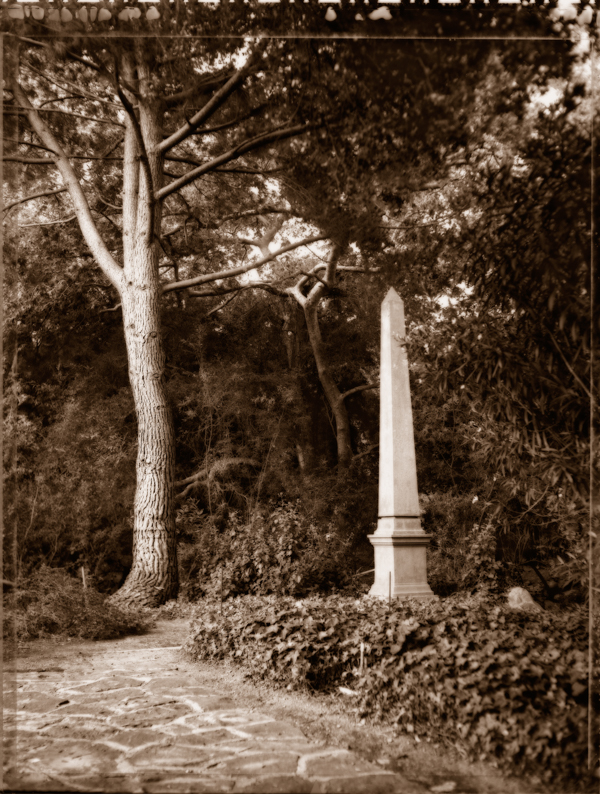 Echo, 2004
Digital archival print, 1/15, 15" x 19" image on 17" x 22" paper
$575 includes shipping and tax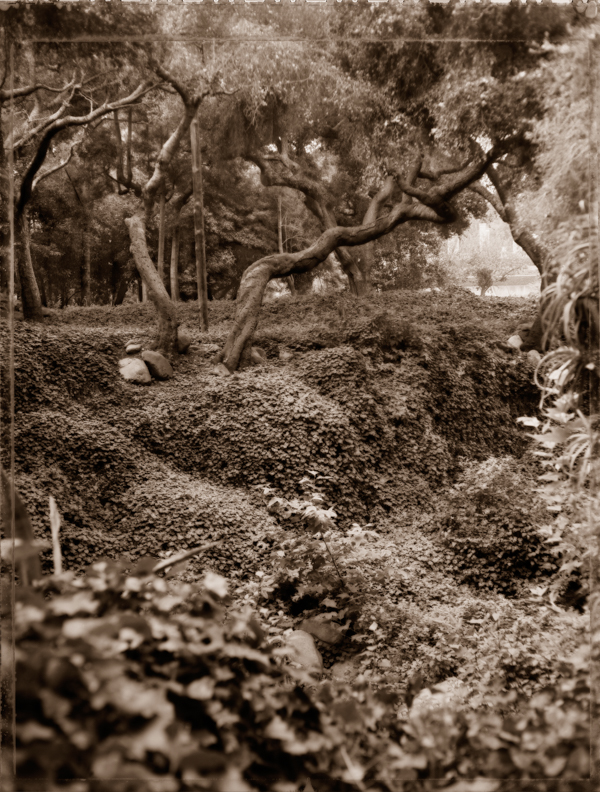 Ravine, 2004
Digital archival print, 1/15, 15" x 19" image on 17" x 22" paper
$575 includes shipping and tax
Revisiting Project
Butte Creek, 2008 - 2012
Digital image, This is only an online, continually changing project
NFS
Wilson's Landing Study #2, 2008 - 2012
Digital image, This is only an online, continually changing project
NFS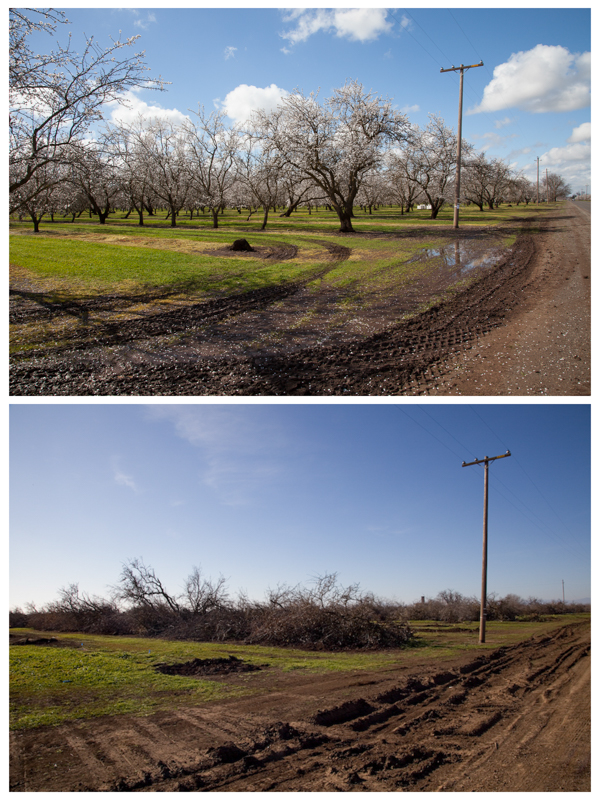 Landing Road Study #1, 2008 - 2012
Digital image, This is only an online, continually changing project
NFS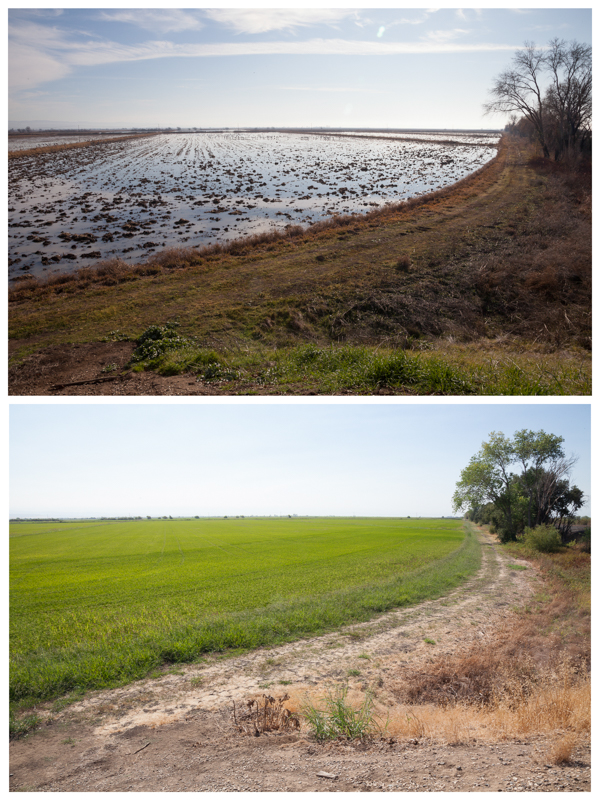 Midway Study #1, 2008 - 2012
Digital image, This is only an online, continually changing project
NFS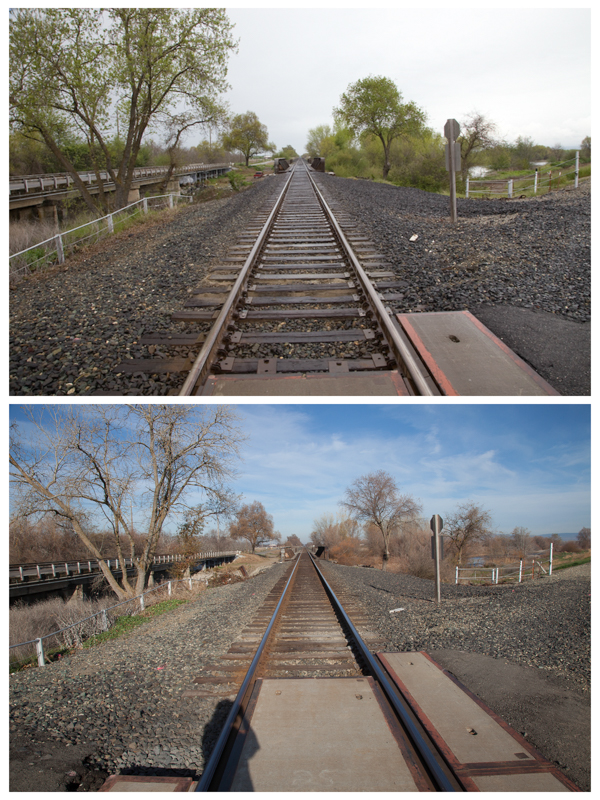 Midway Study #2, 2008 - 2012
Digital image, This is only an online, continually changing project
NFS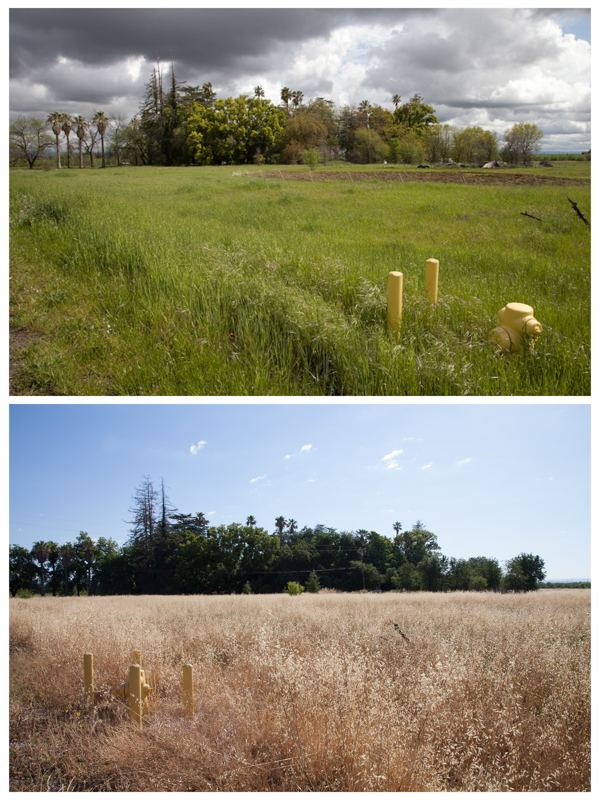 Dayton Road Study #1, 2010 - 2018
Digital image, This is only an online, continually changing project
NFS
Meditative Spaces Found While Traversing the Razor's Edge series
Dawn, 2013
Digital archival print, 1/25, 14" x 20" image on 17" x 22" paper
$625 includes shipping and tax
Paradise Lost, 2013
Digital archival print, 1/25, 14" x 20" image on 17" x 22" paper
$625 includes shipping and tax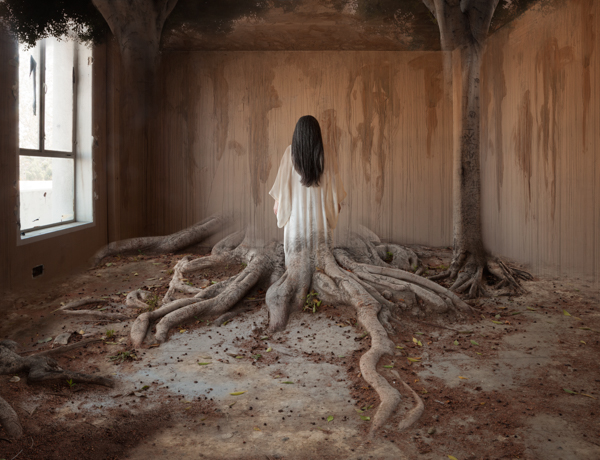 Eternity, 2013
Digital archival print, 2/25, 14" x 20" image on 17" x 22" paper
$625 includes shipping and tax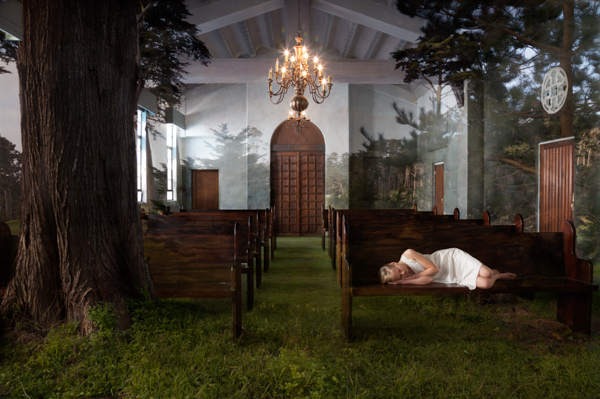 The Chapel, 2014
Digital archival print, 1/25, 14" x 20" image on 17" x 22" paper
$625 includes shipping and tax
In Either Case, 2013
Digital archival print, 4/25, 14" x 20" image on 17" x 22" paper
$625 includes shipping and tax
At First I Only Saw the Trees, 2013
Digital archival print, 2/25, 14" x 20" image on 17" x 22" paper
$625 includes shipping and tax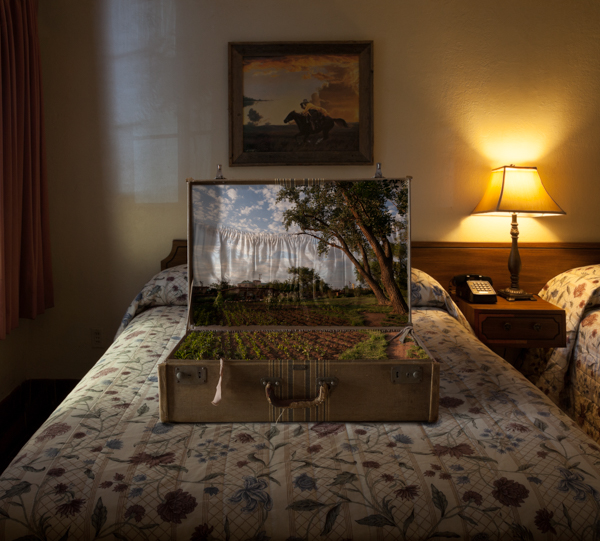 True West, 2015
Digital archival print, 2/25, 15" x 15" image on 17" x 22" paper
$625 includes shipping and tax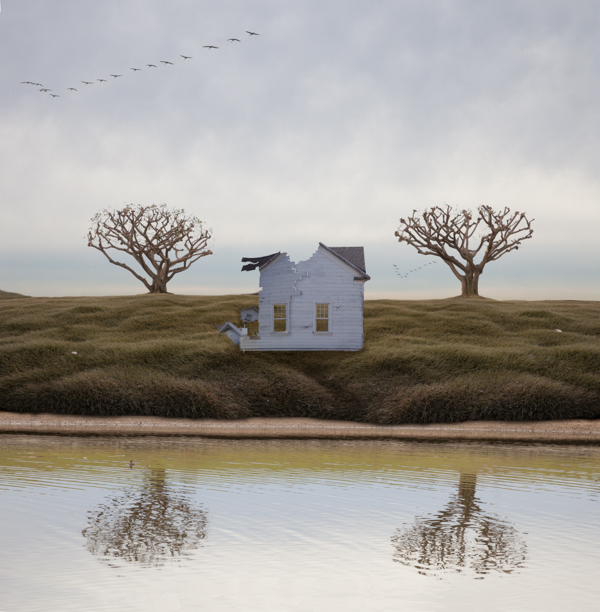 Winter's Bone, 2013
Digital archival print, 1/25, 15" x 15" image on 17" x 22" paper
$625 includes shipping and tax
Multiple Viewing: LA Icons series
Bryson Apartments, 2014
Digital archival print, 1/20, 11" x 14" image on 13" x 19" paper
$825 includes shipping and tax
Bubeshko Apartments, Study #1, Silverlake, 2014
Digital archival print, 1/20, 11" x 14" image on 13" x 19" paper
$825 includes shipping and tax
Hollywood ForEver Cemetery Study #1, Hollywood, 2008
Digital archival print, 1/20, 11" x 14" image on 13" x 19" paper
$825 includes shipping and tax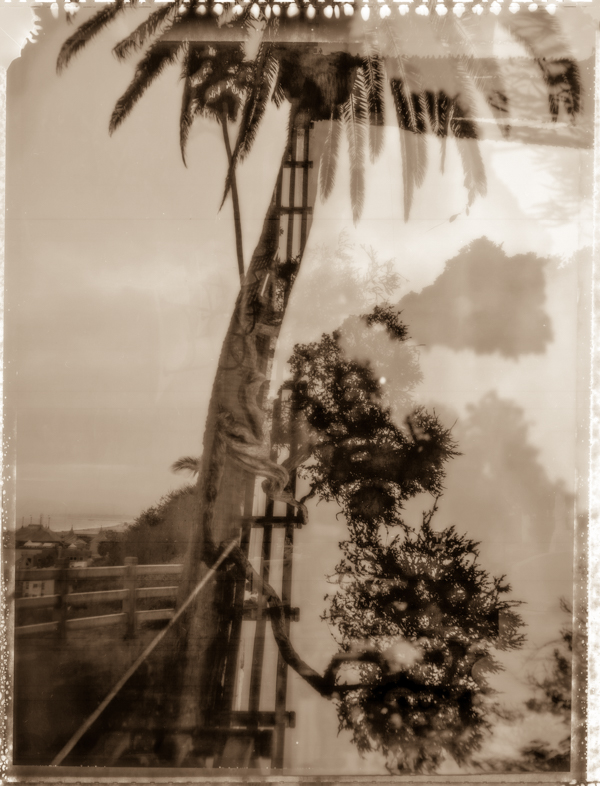 Palisades Park, Study #1, Santa Monica, 2014
Digital archival print, 1/20, 11" x 14" image on 13" x 19" paper
$825 includes shipping and tax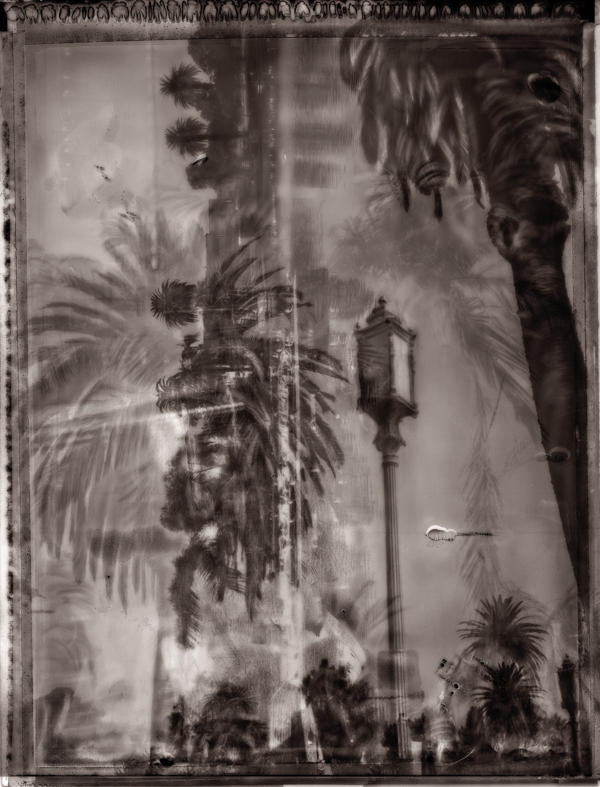 McArthur Park, Study #1, Los Angeles, 2014
Digital archival print, 1/20, 11" x 14" image on 13" x 19" paper
$825 includes shipping and tax
American Triptych series

Carpinteria, 2006
Digital archival print, 2/15, 10" x 38" image on 24" x 42" paper
$1,300 includes shipping and tax
Indio, 2008
Digital archival print, 3/15, 10" x 38" image on 24" x 42" paper
$1,300 includes shipping and tax
Lake Arrowhead, 2007
Digital archival print, 1/15, 10" x 38" image on 24" x 42" paper
$1,300 includes shipping and tax
Orchard, North of Delano, 2007
Digital archival print, 1/15, 10" x 38" image on 24" x 42" paper
$1,300 includes shipping and tax
San Gabriel, 2006
Digital archival print, 4/15, 10" x 38" image on 24" x 42" paper
$1,300 includes shipping and tax