---
Heat, Holes, and Clearings
Richard Haley
PRACTICING DROWNING IN MY STUDIO, VERSION 2
continues through Saturday, April 30
---
click on a link below
Practicing drowning in my studio, Version 2
which will run continuously through Saturday, April 30
PAST PERFORMANCE DOCUMENTATION
Heat, Holes, and Clearings
Live Online Performances by Richard Haley
March 1 – April 30, 2015
Heat, Holes, and Clearings is the fifth solo exhibition at Another Year in LA of work by Detroit-based artist, Richard Haley. For his second online solo exhibition, Haley will conduct several format-performances streamed live on the internet from his studio or office in Detroit, MI.
A time and date will be posted on the exhibition page for each new upcoming performance. They will not be archived. Once a performance has happened, a new image and date will appear on the site. You either saw it or didn't.
In describing Heat, Holes, and Clearings Haley states, "this online exhibition will continue my investigation of the use of surrogates in performance. In these works, I use inanimate proxies for myself performing actions. Literal representations of the body are removed and replaced by fragments and traces. Staged events will be performed live by inert stand-ins tackling themes of corporeal reach, presence and duration.
In creating these works I am concerned with material, namely treating the body as raw material. I consider the body an apparatus composed of inanimate matter that decisively uses its weight and mass as needed to implement tasks at hand. These stand-ins for my own body create attentiveness to the materials they are made from. In doing so, they also point to the authentic corpus that they reference, framing it in terms of materiality. My goal is to shift the work outside the vernacular of performance and documentation and steer it towards the presence and present-ness of sculpture.
My interest in using surrogates mediated through screen-based technology is to force a collision between the hyperreal/unreal virtual world and tangible physical lived experience. My aim to is to bring the materiality of perpetually present digital images into acute focus. I feel working with crudely rendered hand made props or absurd actions performed with computer generated stand ins for myself calls into to questions the ephemeral weightless matter of digital images and their heavy influence on daily lives."
Next Heat, Holes, and Clearings Performance
PAST PERFORMANCE DOCUMENTATION
"rubbing a hole in my inner thigh"
March 15, 2016, 4pm EST
"michael and richard clearing an area 1 inch by 10 inches in my upper right thigh"
March 24, 2016, 5pm EST
"LATE AFTERNOON NAP"
March 30, 2016, 5pm EST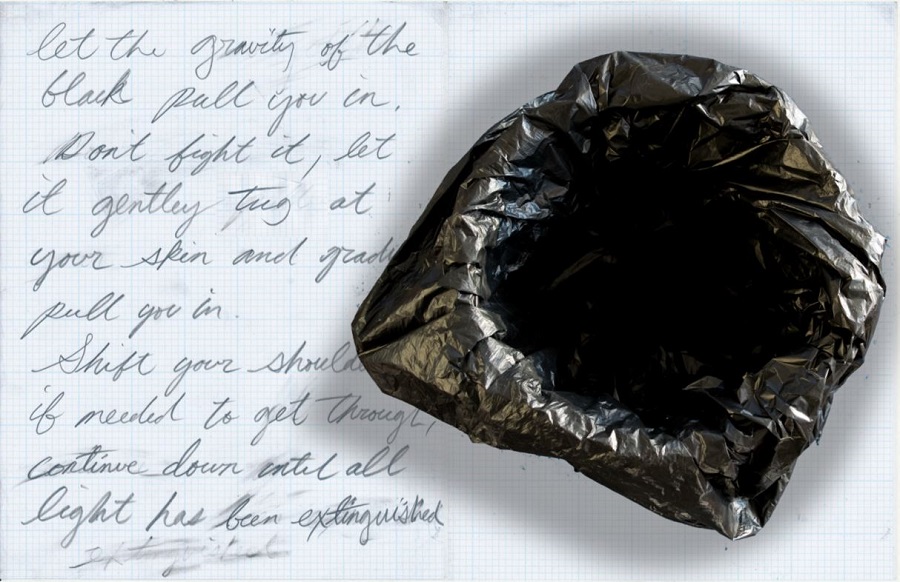 "Blackhole version 2"
April 2 - 9, 2016, 4pm EST
"ATTEMPT TO ERASE 50% OF THIS OBJECT"
April 9, 2016, 4pm EST
"ABSORB"
April 13, 2016, 5pm EST - April 24, 2016, 5:45pm EST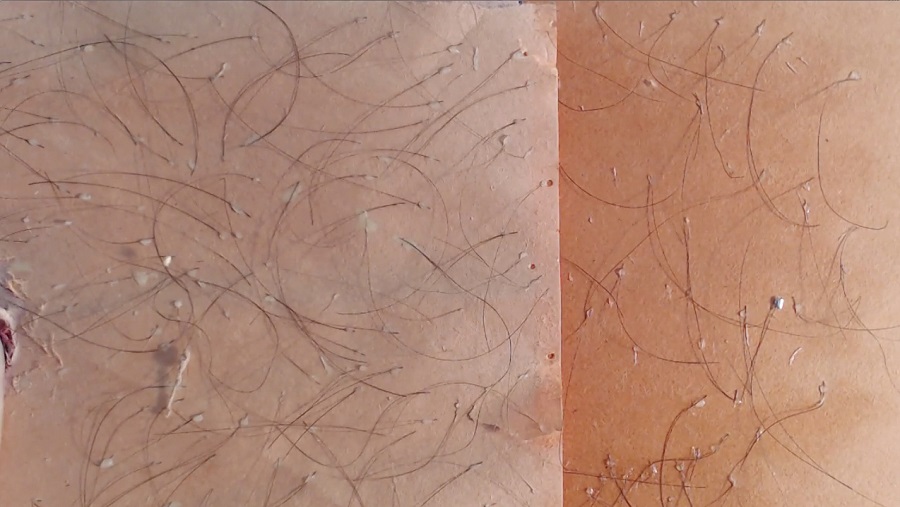 "Redirecting my inner thigh growth patterns"
April 24, 2016, 5:45pm EST
"PRACTICING DROWNING IN MY STUDIO, VERSION 2"
April 24, 2016, 5:50pm EST - April 30, 2016, 11:59pm EST
'